Why Study Food Science and Technology?
Major | Science | CAFES
The food science and technology field comprises the processing, preservation, evaluation and distribution of food. As a food science and technology major at UW-River Falls, you'll gain a solid foundation in both food science (food chemistry, microbiology, processing, etc.) and the basic sciences (physics, chemistry, biochemistry, etc.) to prepare you for a career in the food science field.
8
Living and Learning Communities
76%
Of Students Completed At Least One High-Impact Practice Before Graduation
700+
Students in Honors Programs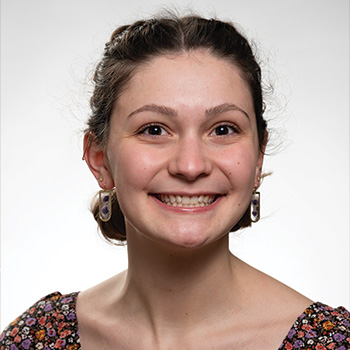 As a Food Science major at UW-River Falls I have gotten to take a variety of courses that have taught me about the different aspects of food science and the food industry. These courses helped me feel prepared for the work I did at my summer Quality Assurance internship. All of the professors in the Food Science program have been incredibly helpful and supportive during my time at UWRF.
Ava Baden
Food Science and Technology
cafes@uwrf.edu // 715-425-3535
Your Degree:
Undergraduate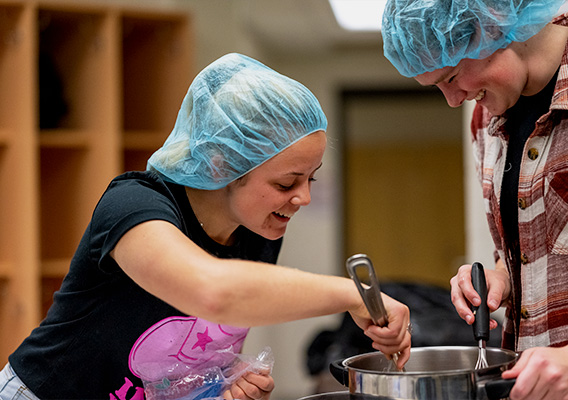 Skills and Learning Outcomes
Apply science-based knowledge and principles of food science to food industry processes.
Adapt to changing consumer demands in the food and beverage industry.
Understand the intricacies of food processing and distribution systems, both locally and globally.
Communicate effectively to a variety of audiences using valid and industry-specific information.
Evaluate and interpret scientific data.
Types of Courses
Ag Human Resource Management
Dairy Manufacturing
Food Bioprocess Technology
Food Ingredient & Analysis
Food Law and Regulation
Food Processing
Food Safety & Quality Assurance
Meat Product Processing
Product Development & Sensory Evaluation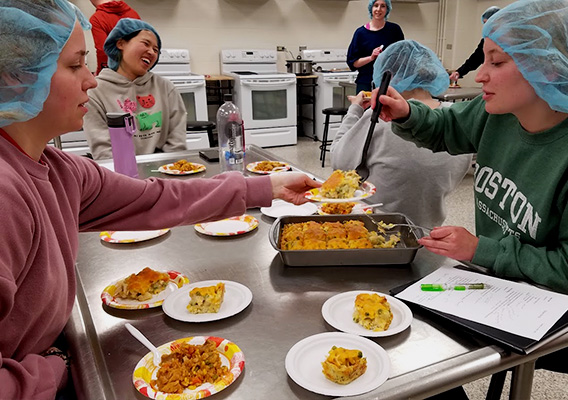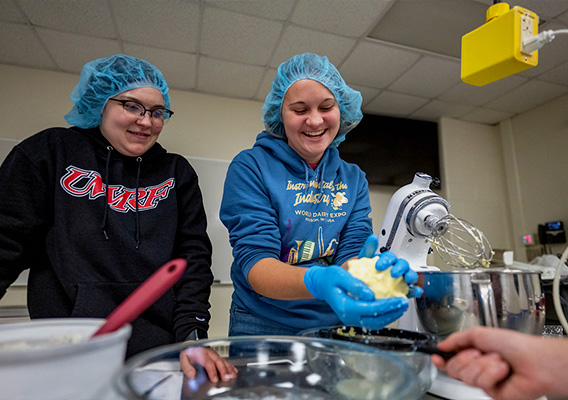 Potential Careers
With a degree in food science and technology, you'll be prepared for a wide variety of future roles including:
Food Process Engineer or Food Technologist
Food Science Quality Manager
Food Scientist or Research and Development Scientist
Grain Refinery Operator
Product Developer
Sanitation Supervisor or Manager
Get More Information
Interested in learning more about UWRF or any of our 70+ areas of study? Just share your contact information and we'll be in touch!