Why Study Animal Science - Meat Animal?
Major | Animal Science | CAFES
As an animal science – meat animal major, you'll learn all aspects of farm animal production, including feeding, breeding, health and management, in addition to learning about processing food and fiber products derived from production animals. We offer two campus laboratory farms providing extensive hands-on experience. Plus, you'll have the option to focus on one of two emphases - science or management - allowing you to find your passion and focus your studies.
Interested in our Farm and Industry Short Course? Click here to learn more about this unique and exciting opportunity!
76%
Of Students Completed At Least One High-Impact Practice Before Graduation
20+
Countries Represented in the Student Body
99%
Of Grads are Employed or Attending Grad School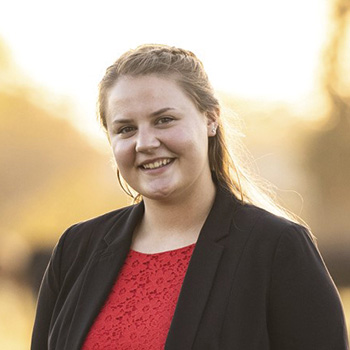 I was taking both meat processing and animal welfare courses and I was genuinely interested in learning more about these topics so I met with the professor after class. We had the first discussion of many about how I could get more involved and he even recommended an internship opportunity for me to learn hands-on in a meat plant. I am confident that this was a turning point in my life and since then, I have gotten many research experiences, joined the UWRF Animal Welfare Lab/Judging Team and found my passion for making contributions to the meat and animal science industries.
Ashlynn Kirk
Animal Science - Meat Animal
cafes@uwrf.edu // 715-425-3535
Your Degree:
Undergraduate
Area of Study:
Animal Science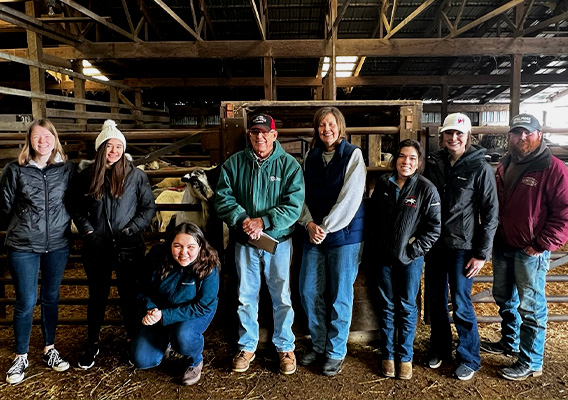 Skills and Learning Outcomes
Apply science-based knowledge and best management practices to the effective management of beef, swine or sheep herds for efficient, profitable production.
Understand animal behavior and how to use it for effective animal handling and production.
Apply basic biochemical and physiological concepts and utilize practical skills to the harvesting and processing of animal food products.
Effectively interpret and communicate the latest scientific findings in animal production and apply them to practical farm or ranch situations.
Types of Courses
Ag Economics
Animal Science Careers
Animal Welfare Assessment
Applied Animal Breeding
Foundations of Biochemistry
Intro to Plant Science
Intro to Ruminant Production
Meat & Meat Products
Science of Food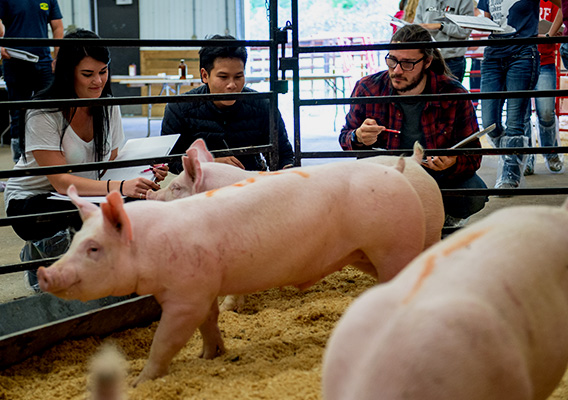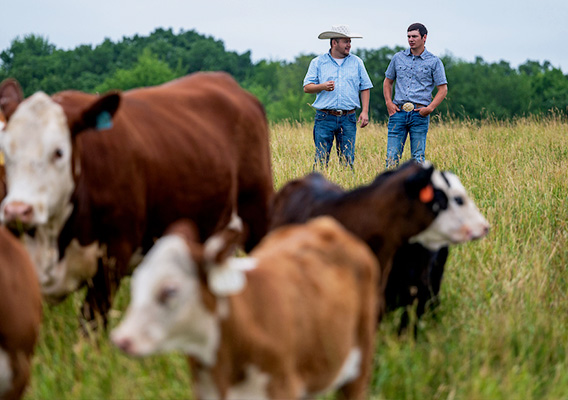 Potential Careers
With a degree in animal science – meat animal, you'll be prepared for a wide variety of future roles, including:
Animal or Meat Inspector
Artificial Breeding Technician
Feedlot or Herd Manager
Livestock Buyer
Market News Reporter
Nutrition Consultant
Production Line or Quality Control Supervisor
Researcher
Get More Information
Interested in learning more about UWRF or any of our 70+ areas of study? Just share your contact information and we'll be in touch!