Located in the lower level of the Chalmer Davee Library at the University of Wisconsin-River Falls, the University Archives and the Area Research Center operate within one facility but are two distinct entities, each with their own collections.
The UW-River Falls University Archives is the official repository for the permanent, historical records of the University of Wisconsin-River Falls.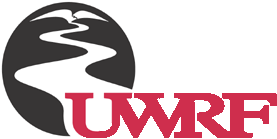 The primary mission of the University Archives is to collect and preserve materials that document the history, development, traditions, and activities of the University since its establishment in 1874, while providing accessibility to the university community as well as the general public. The collection includes student newspapers and yearbooks, course catalogs, directories, masters' theses, commencement programs, administrative and departmental records, photographs, artifacts, and much more. University records can be identified using the UWRF library catalog. 
The University Archives is also responsible for Records Management for UW-River Falls. UWRF's Public Records Custodian, however, is the Assistant Chancellor for Business and Finance.
The River Falls Area Research Center (ARC) is one of fourteen research facilities in a statewide network coordinated by the

in partnership with the . The River Falls ARC provides students, faculty, and the general public regional access to historical materials, local government records, manuscripts, and special collections from four northwestern Wisconsin counties: Burnett, Pierce, Polk, and Saint Croix. Through the statewide , most collections owned by the Wisconsin Historical Society or other ARCs (see map to left) can be transferred to and from the River Falls ARC. Collections housed at the River Falls ARC can be identified using the UWRF library catalog. Collections housed at ARCs throughout the entire statewide network, including River Falls, can be identified using (formerly ArCat), the online catalog of the Wisconsin Historical Society.
Read more about the History of the Area Research Center and look at photographs of the ARC's history.
The University Archives and Area Research Center also has a number of "Special Collections," such as photographs, maps and atlases, newspapers from our four-county area, to name a few. See the Special Collections page for a full list. Most Special Collections items can be found in the UWRF library catalog.