Join Us!
Getting involved on campus is one of the best ways to make the most of your college experience. With more than 150 student clubs and organizations and nearly 200 free events each year, there's no shortage of things to do and see at UWRF.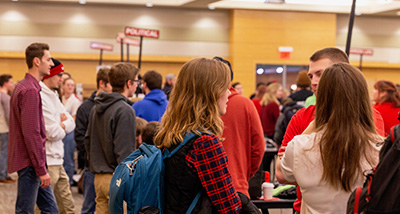 Student Organizations
Join a club (heck, start a club!), run for student government or try a new skill. It doesn't matter what you want to do, we've got options.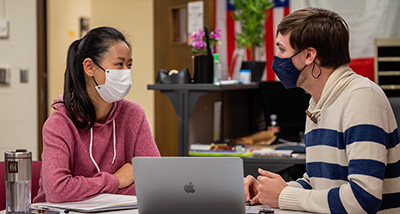 Student Government
Be a voice for your fellow students! Student Government Association (SGA) advocates for issues on and off campus and provides opportunities to get involved in a variety of leadership roles.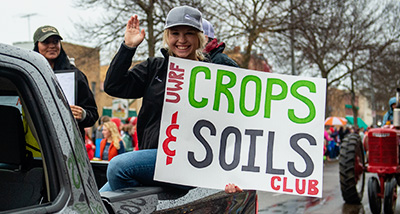 Events and Programs
There's no shortage of things to do at UWRF. Diverse programming options ensure that there is always an opportunity to try something new, expand your world or pick up a new hobby.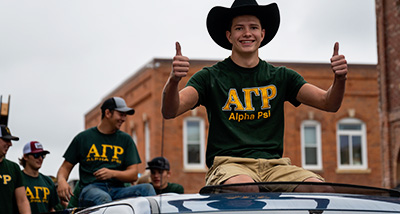 Go Greek!
UWRF is home to four sororities and three fraternities and while each chapter is unique, all provide leadership, networking, educational and social opportunities.