UWRF Admissions
Phone: 715-425-3500
Text: 715-821-9061
Email: admissions@uwrf.edu
Location: 410 S. 3rd St. 
Returning to College
If you stepped away from college and are looking to return, we can help you finish your degree. The process is simple but depending on your situation, requirements may vary slightly.
---
Degree Holders
If you've already completed a degree at UWRF and want to come back to take more courses or earn a second degree, submit the UW System Application.
Non-Degree Holders
If you stepped away before completing your degree at UWRF, simply submit the Re-Entry Application. If you've taken any classes since your last attendance at UWRF, you'll also need to send an official transcript from any school you've attended.
Other Considerations
See below for additional information regarding Academic Standing and Forgiveness Policies.
If you were suspended from UWRF and would like to return, you'll need to:
Submit the Re-Entry Form by August 15 for fall semester or for spring semester 10 days prior to the start of the term.
Submit a typed letter of appeal to the college of your chosen major.
Make an appointment to meet with your Academic Dean. After your interview, your dean will follow-up with you when making a decision about your eligibility for re-entry.
You may apply for Academic Forgiveness at the time of your re-entry if you have not been enrolled at ANY institution of higher learning for at least five continuous years prior to readmission. Through the Academic Forgiveness Policy, UWRF provides an opportunity for the calculation of a new GPA for all subsequent coursework. Once you have applied for re-entry, you will submit your completed Academic Forgiveness application to the dean of the college for your major.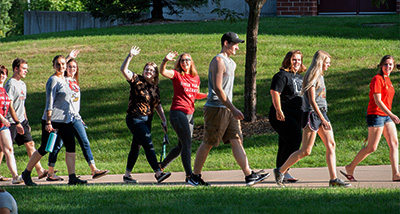 Admitted Next Steps
You're in! Now what? Use our checklist to ensure you don't miss any important steps in the enrollment process.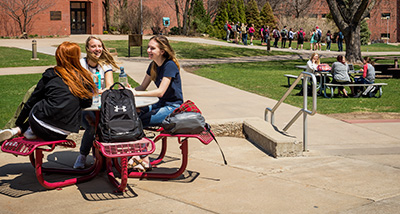 Paying for College
We know finances can be a tricky topic and you probably have lots of questions. Let us help!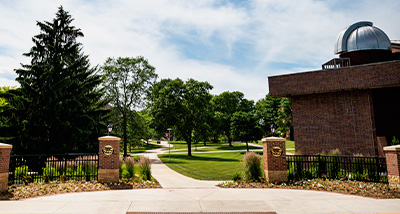 Visit Campus
Whether you're making your first trip to campus or you simply want to explore more of UWRF from home, our visit options are built to suit your needs.