Why Study Dairy Science?
Major/​Minor | Agriculture | CAFES
As a dairy science major, you'll be prepared for all aspects of dairy cattle production and will be armed with knowledge and skills in genetics, health, nutrition and animal welfare. The Dairy Learning Center at UW-River Falls will provide you with extensive hands-on experience and you'll have the option to focus on one of two emphases – science or management – allowing you to find your passion and focus your studies.
Interested in our Farm and Industry Short Course? Click here to learn more about this unique and exciting opportunity!
700+
Students in Honors Programs
99%
Of Grads are Employed or Attending Grad School
67%
Of Students Received Financial Aid in 2022-2023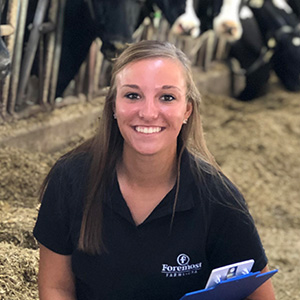 From day one, UWRF has exposed me to the many facets of agriculture. Since freshman year, I have been attending hands-on labs at Mann Valley Farm which is home to 100 head of cattle and the Dairy Learning Center. On the dairy farm, I can apply my coursework and carry out labs that take my learning to the next level with the professors right there to teach and involve us in the farm operation.
Cayley Vande Berg
Dairy Science
cafes@uwrf.edu // 715-425-3535
Your Degree:
Undergraduate
Area of Study:
Agriculture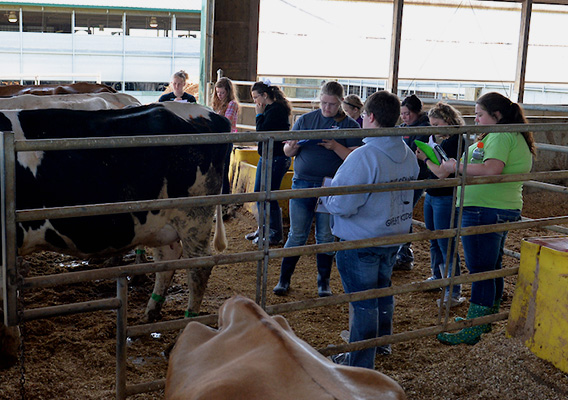 Skills and Learning Outcomes
Apply science-based knowledge and hands-on skills when working with dairy cattle.
Understand the genetics, breeding, nutrition, reproduction and health of dairy cattle at all stages of production and age.
Handle dairy cattle safely and effectively using best welfare and behavior practices.
Communicate effectively to a variety of audiences using valid and industry-specific information.
Evaluate and interpret scientific data.
Types of Courses
Animal Anatomy & Physiology
Applied Feeds & Nutrition
Dairy Cattle Breeding and Genetics
Dairy Cattle Nutrition
Dairy Herd Evaluation
Dairy Records
Genetics
Milk Processing
Physiology of Reproduction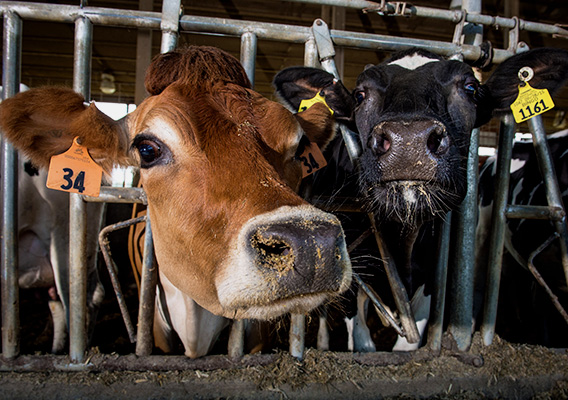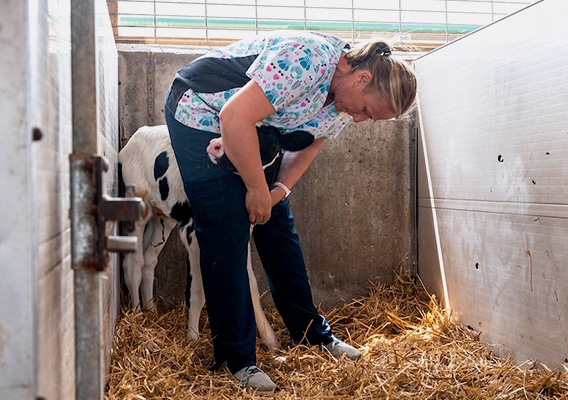 Potential Careers
With a degree in dairy science, you'll be prepared for a wide variety of future roles, including:
Breed Association Representative
Calf Specialist
Dairy Cattle Classifier or Dairy Herd Manager
Milk Inspector or Milking Equipment Representative
Nutrition Consultant
Researcher or Research Laboratory Technician
Sire Analyst or Mating Specialist
Veterinarian/Veterinary Technician
Get More Information
Interested in learning more about UWRF or any of our 70+ areas of study? Just share your contact information and we'll be in touch!