Why Study Animal Science - Companion Animal?
Major | Animal Science | CAFES
At UW-River Falls, our animal science – companion animal major will provide you with a comprehensive knowledge of companion animal management and care, including species biology, physiology/anatomy, nutrition, genetics, reproduction, welfare, behavior and training, rescue management, veterinary care and more. You'll have the option to focus on one of two emphases, science or management, allowing you to find your passion and focus your studies.
8
Living and Learning Communities
20+
Countries Represented in the Student Body
99%
Of Grads are Employed or Attending Grad School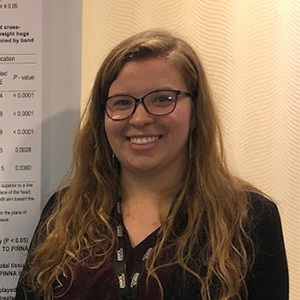 UWRF provided me with countless opportunities to learn and grow, both as a student and individual, plus a strong foundation in understanding animal science.  My experience at UWRF also allowed me to develop many great relationships with professors and other professionals in the industry.
Karly Anderson
Animal Science - Companion Animal
cafes@uwrf.edu // 715-425-3535
Your Degree:
Undergraduate
Area of Study:
Animal Science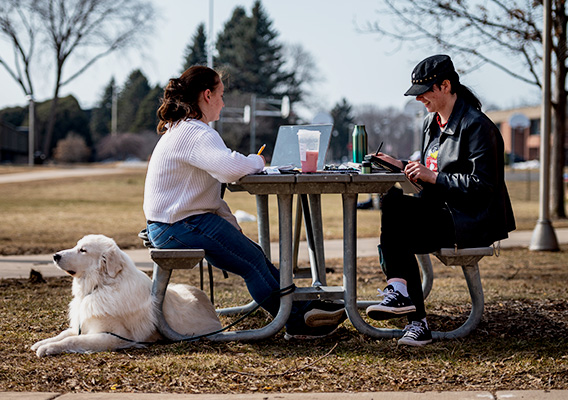 Skills and Learning Outcomes
Apply science-based knowledge to a broad spectrum of companion animal species, including cats, dogs and a variety of other species kept for companionship or service.
Evaluate, interpret and manage companion animal behavior.
Understand the biology, care and management of companion animals, including current and potential issues, the unique aspects of human-animal bonds and the diverse roles of animals in society.
Proficiently handle common companion animals.
Effectively communicate with a broad audience.
Types of Courses
Animal Anatomy & Physiology
Animal Science Careers
Companion Animal Behavior
Companion Animal Management
Domestic Animal Nutrition
Genetics
Microbiology
Physiology of Reproduction
Small Agribusiness Management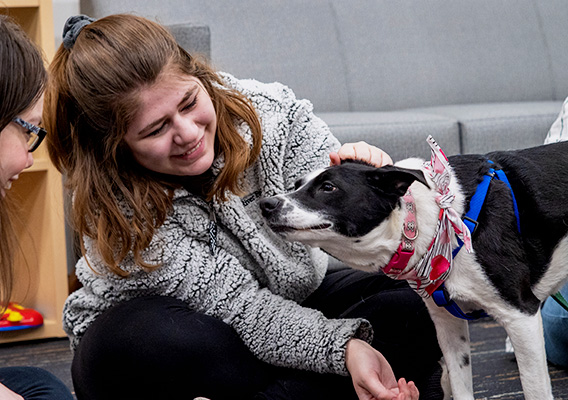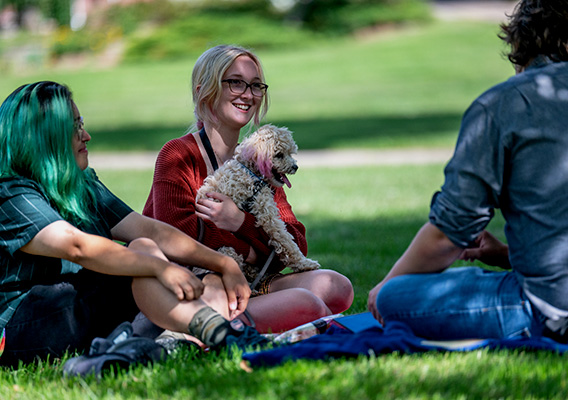 Potential Careers
Thanks to the interdisciplinary nature of the program, you'll have a solid foundation for a wide variety of careers in the companion animal field. Some students choose to attend graduate school while others find themselves employed in roles such as:
Animal Control/Welfare Officer
Humane Society Educator or Breed Association Staff
Nutrition or Pharmaceutical Research, Sales or Marketing
Researcher or Research Lab Technician
Trainer/Behaviorist
Veterinarian/Veterinary Technician
Get More Information
Interested in learning more about UWRF or any of our 70+ areas of study? Just share your contact information and we'll be in touch!