Why Study Modern Language?
Minor | Language/​Modern Language | CAS
Interested in developing or expanding your language skills? UW-River Falls offers two language minors, Spanish and German, in addition to our Spanish and Spanish Education majors. For students interested in learning Chinese or Japanese, we offer an interdisciplinary Asian Studies minor which offers courses in both languages.
700+
Students in Honors Programs
8
Living and Learning Communities
76%
Of Students Completed At Least One High-Impact Practice Before Graduation
Modern Language
cas@uwrf.edu // 715-425-3777
Your Degree:
Undergraduate
Area of Study:
Language/​Modern Language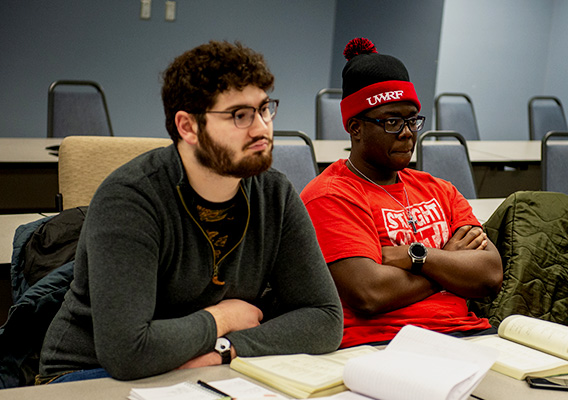 Skills and Learning Outcomes
Depending on your selected minor, you will learn to:
Develop listening, language comprehension, speaking, reading and writing skills.
Foster a thorough knowledge of Asian culture, politics and history.
Cultivate and sharpen critical thinking and communication skills.
Nurture your awareness and appreciation of cultural contributions by Spanish and Latin American countries to contemporary society.
Understand cultural sensitivity and respect through engagement with a variety of cultures.
Types of Courses
Advanced German Communication
Business German
German Classic and Modern Film
International Business
Modern Japan
Politics of East Asia
Spanish Conversation and Composition
Spanish Professional Writing
Survey of Spanish Literature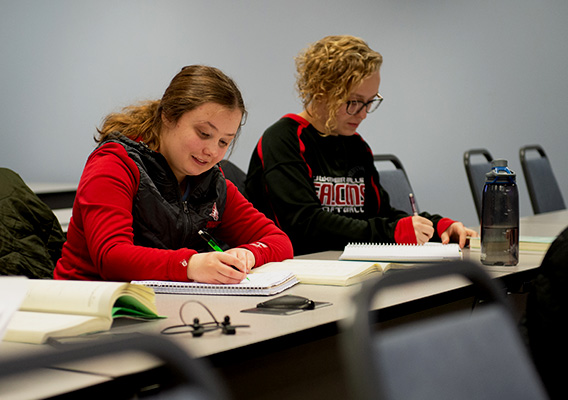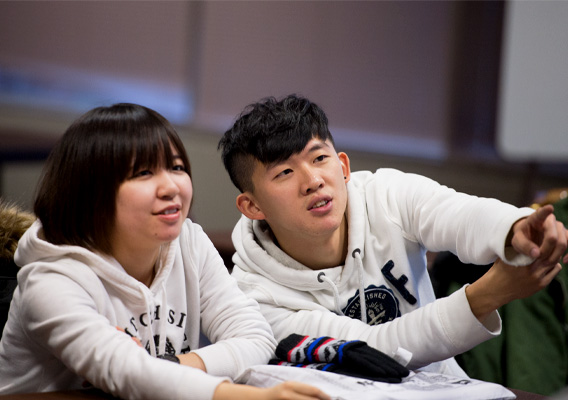 Potential Careers
Language minors are an excellent complement to nearly every major. Depending on your course of study and career plans, you may find yourself in career fields including:
Cultural Programming, Museum Curation or Art History
Education or Research
Human Services or Social Work
International Business, Administration or Management
Language Interpretation or Translation
Media, Journalism, Foreign Correspondence
Get More Information
Interested in learning more about UWRF or any of our 70+ areas of study? Just share your contact information and we'll be in touch!