Why Study Chemistry?
Major/​Minor | Science | CAS
Chemistry is the central science that connects physics, biology, engineering and medicine. At UW-River Falls, the chemistry experience is based on foundational coursework in the five traditional sub-disciplines (analytical, biological, inorganic, organic and physical) and emphasizes a hands-on experience that will put you at the forefront of exciting research in nanotechnology, medicine and environmental technologies.
16
Fortune 500 Companies Close to Campus
76%
Of Students Completed At Least One High-Impact Practice Before Graduation
20+
Countries Represented in Student Body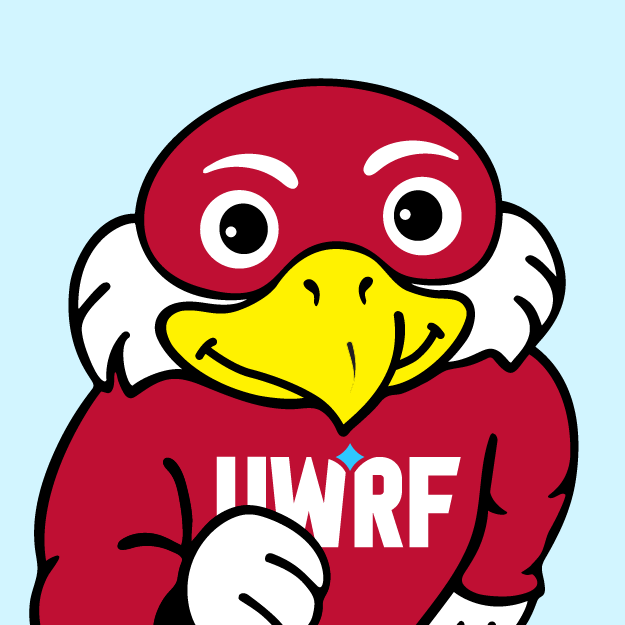 The chemistry courses at UWRF are high quality and cover all the branches of chemistry that are necessary for a well-rounded education. What was exciting for me was the availability of courses that tackle specific subdisciplines like polymer or green chemistry. The instructors are knowledgeable and approachable and many of them have a wealth of industry experience which allows them to show how theory connects to what a professional chemist actually does in their career.
Chris Daggett
Chemistry
cas@uwrf.edu // 715-425-3777
Your Degree:
Undergraduate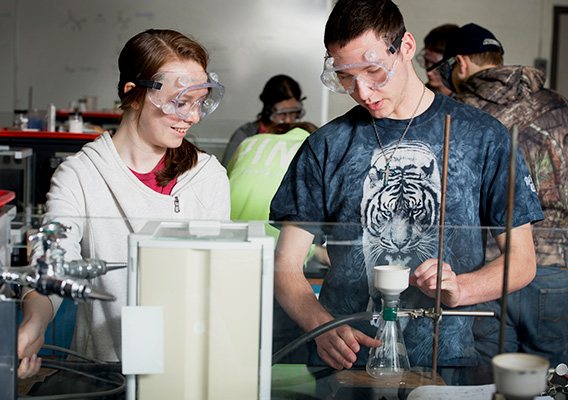 Skills and Learning Outcomes
Describe matter and chemical transformations in terms of atoms, molecules and ions.
Gain experience with modern chemical instrumentation and develop proficiency in data interpretation.
Retrieve and evaluate chemical and scientific information.
Develop problem-solving and critical thinking skills.
Practice collaboration, oral presentation, scientific writing and laboratory safety skills.
Types of Courses
Biochemistry
Chemical Communications and Research
Chemical Thermodynamics and Kinetics
Foundations of Analytical Chemistry
Molecular Biology
Molecular Structure and Spectroscopy
Pharmacology
Polymer Chemistry
Quantum Mechanics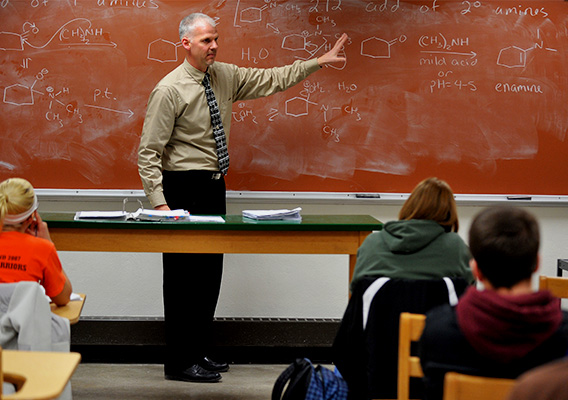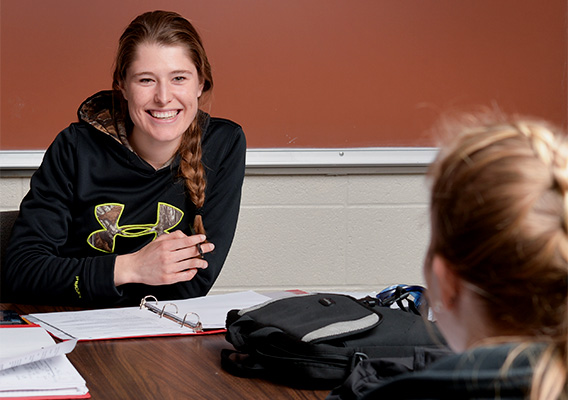 Potential Careers
Chemists are in demand in industry, academia, government, non-profit and entrepreneurship sectors. You'll be prepared for a variety of future roles including:
Chemistry Teacher
Lab Analyst or Supervisor
Method Developer
Process or Research Chemist
Quality Control Scientist or Specialist
Get More Information
Interested in learning more about UWRF or any of our 70+ areas of study? Just share your contact information and we'll be in touch!