Why Study Art?
Major/​Minor | Art | CAS
A multi-disciplinary field rooted in creativity and innovation, art majors at UWRF are encouraged to hone their artistic abilities, creative thinking skills and more. A variety of emphasis areas offer UWRF students endless opportunities to carve their own paths centered around their interests. Students can pursue a bachelor of arts (B.A.) degree for a more general course of study or a bachelor of fine arts degree (BFA). Students who choose the BFA degree path select an emphasis in ceramics, painting, glass, photography, art history, graphic design or printmaking.
76%
Of Students Completed at Least One High-Impact Practice Before Graduation
16
Fortune 500 Companies Close to Campus
99%
Of Grads are Employed or Attending Grad School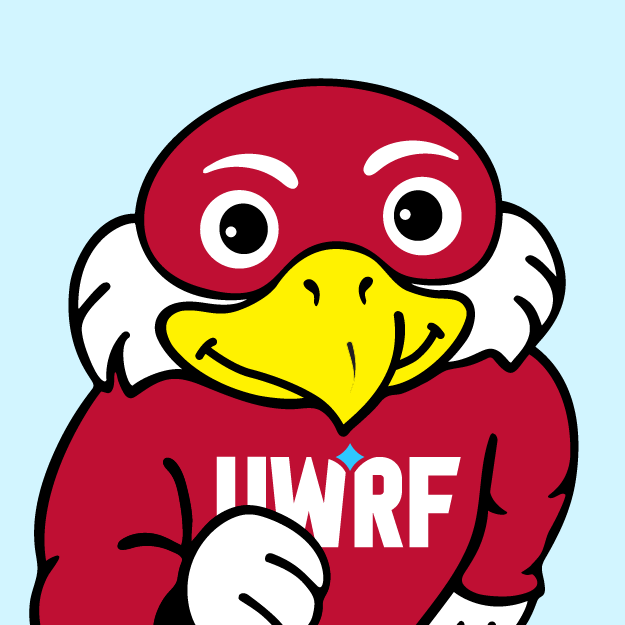 The art and education departments have some of the most honest and determined faculty. They all do a wonderful job at ensuring that they are there to help you grow and succeed in your courses and beyond. The amount of opportunity that both departments provide is unreal. You have the chance to participate in workshops, exhibitions, annual scholarship sales and so much more!
Natalia Block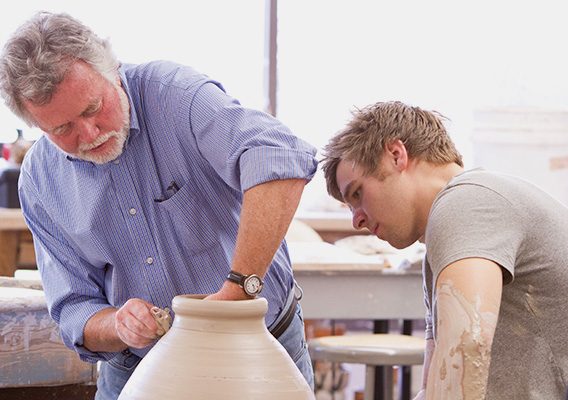 Skills and Learning Outcomes
Cultivate an appreciation for the merits of Western and non-Western art traditions.
Develop and improve foundational and advanced art skills, including a variety of techniques and approaches.
Encourage creativity, design, innovation and critical thinking skills.
Effectively communicate, validate and defend ideas.
Foster a foundation for dynamic exploration.
Types of Courses
Branding and Package Design
Casting & Cold Glass
Design Foundation
Digital Graphics
Drawing
Introduction to Art Therapy
Studio-Ceramics
Typography
World Art History Survey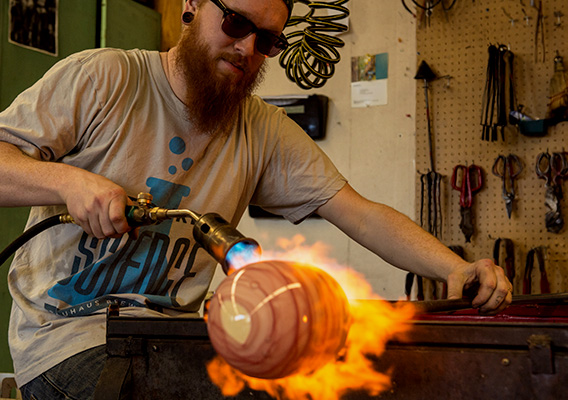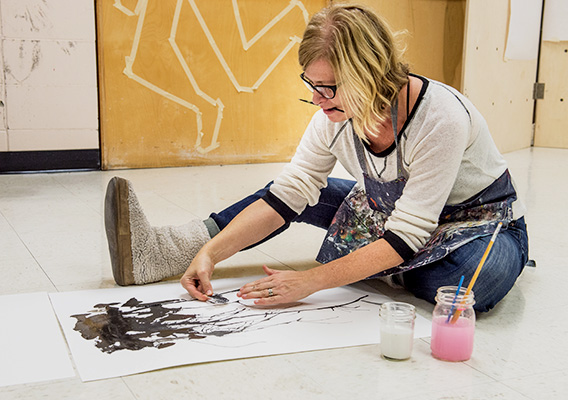 Potential Careers
With an art degree in hand, you'll be ready for a variety of professional roles. Some students opt to attend graduate school while others are prepared for roles including: 
Archivist or Collection Consultant, Art or Museum Educator
Art Director, Project or Production Manager
Art Therapist or Community Art Facilitator
Craft or Fine Artist
Graphic, Product, Fashion or UX Designer
Multimedia Artist, Animator, Illustrator or Storyboard Artist
Photostylist, Photojournalist or Photographer
Get More Information
Interested in learning more about UWRF or any of our 70+ areas of study? Just share your contact information and we'll be in touch!