Why Study Agricultural Engineering Technology?
Major/​Minor | Agriculture/​Engineering/​Technology | CAFES
The agricultural engineering technology field builds skills in applied science and engineering in the areas of power and machinery, structures, environment, soil and water, food and processing engineering, electronics and information systems. You'll have the option to focus in one of three areas - Agricultural Engineering Technology, Environmental Engineering Technology or Mechanized Systems Management - so you can tailor your studies to focus on your interests.
700+
Students in Honors Programs
94%
Of Grads are Employed or Attending Grad School
20+
Countries Represented in Student Body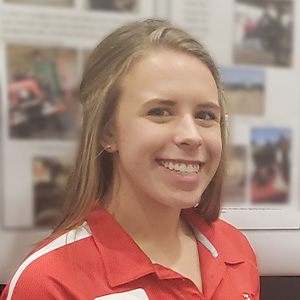 Majoring in ag engineering technology has been the best experience, hands down! Labs are all team-based which not only allowed us to put our heads together, perform multiple tasks at once and do excellent work, but become great friends with our peers. We would tear engines apart and put them back together as a team, harvest a field of corn as a team and wire circuits together as a team.
Kassie Woggon
Agricultural Engineering Technology
cafes@uwrf.edu // 715-425-3535
Your Degree:
Undergraduate
Area of Study:
Agriculture/​Engineering/​Technology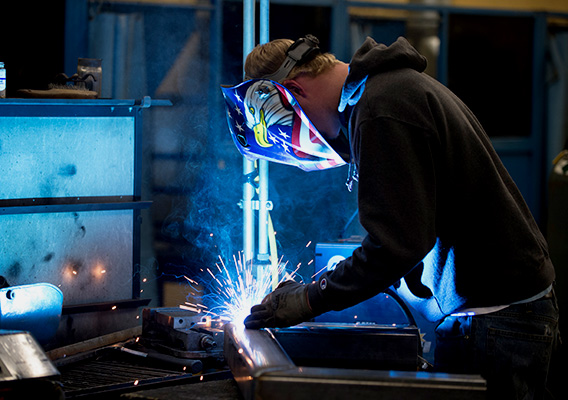 Skills and Learning Outcomes
Develop mastery knowledge and skill with modern engineering technology tools.
Utilize math, science, engineering and technology skills to solve practical problems.
Conduct, analyze and interpret experiments and improve processes by applying results.
Identify, analyze and solve technical problems while applying creativity to the design of systems, components and processes.
Cultivate lifelong skills including effective teamwork, written and oral communication, timeliness, quality of work, continuous improvement and the ability to adapt.
Understand and adhere to professional, ethical and social responsibilities while respecting diversity and adapting to contemporary issues.
Types of Courses
Ag Engineering Technology: 1/4 Scale Tractor
Ag Engineering Technology Professional Seminar
Agribusiness Firm Management
Algebra-Based Physics
Environmental Engineering Technology
Farm Machinery Management
Introduction to Instrumentation
Precision Agriculture Technology
Structures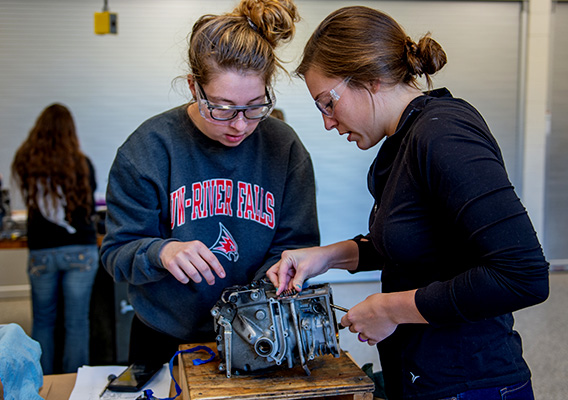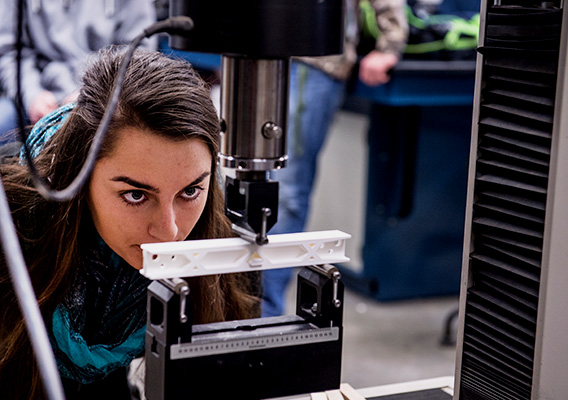 Potential Careers
As an agricultural engineering technology graduate, you'll find yourself with a solid foundation for a career in the field. Future roles for you could include: 
Applications, Test, Field Service or Project Engineer
Conservation Technician
Designer
Engineering Associate
Environmental Engineering Technician
Technical Sales Support Specialist
Get More Information
Interested in learning more about UWRF or any of our 70+ areas of study? Just share your contact information and we'll be in touch!