Why Study Engineering Technology - Food and Bioprocessing Technology?
Major | Engineering Technology | CAFES
Food technology is a branch of science that deals with food production. Food and bioprocess technologists ensure the manufacturing process runs reliably and efficiently while meeting all production and quality requirements. The food and bioprocessing technology (FBS) option builds skills in applied science and engineering in all areas of food, beverage and even alternative energy (biofuels) production. This includes dairy, grain/cereals, vegetable, meat, food ingredient processing and biomanufacturing companies throughout the Midwest, all areas with high demand for engineers and engineering technologists. 
In this program, you'll develop hands-on skills in food process engineering, preservation processes, unit operations, fermentation, dairy processing and meat processing. Over 1,000 paid internships are typically available through the College of Agriculture, Food and Environmental Sciences and you'll be able to apply these skills as early as your sophomore or junior year. 
99%
Of Grads are Employed or Attending Grad School
700+
Students in Honors Programs
20+
Countries Represented in Student Body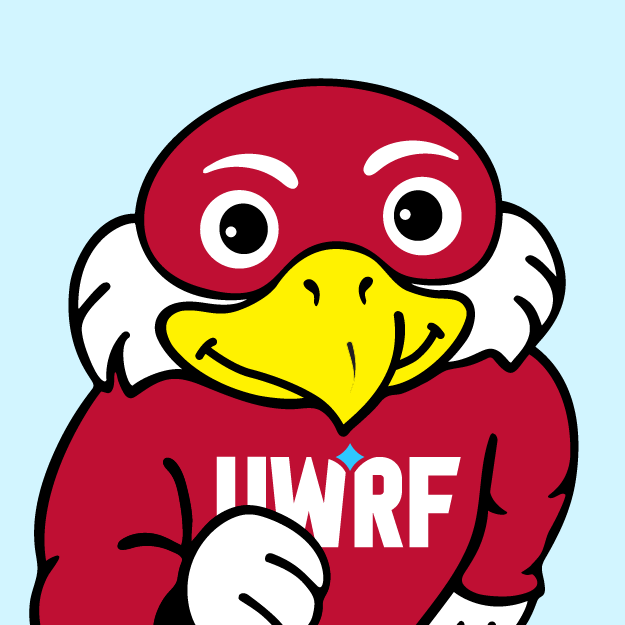 Majoring in Engineering Technology provided me with valuable engineering principles and practices that I utilize in my career. Food Processing 1 and 2 built the foundation for my understanding of various processes and troubleshooting systems. Hands-on learning in labs provide real world scenarios and challenge team members to work together towards finding solutions. There are many different career options available within this degree and the classes offered allow you to specialize.
Derek Anibas '19, Mechanical Engineer, Jennie-O Turkey Store
Engineering Technology - Food and Bioprocessing Technology
cafes@uwrf.edu // 715-425-3535
Your Degree:
Undergraduate
Area of Study:
Engineering Technology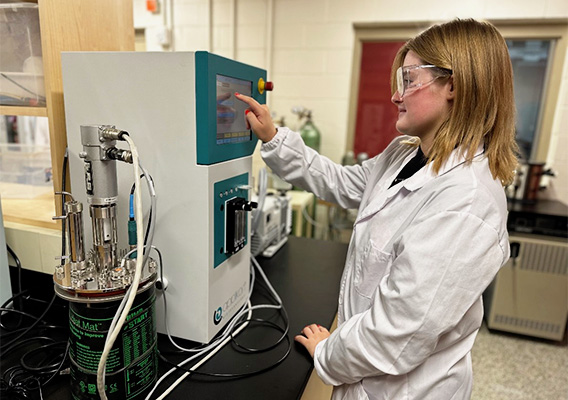 Skills and Learning Outcomes
Develop mastery knowledge by working with state-of-the-art bioprocess measurement systems, pilot plants and software tools. 
Utilize math, science, communications and engineering skills to solve practical problems. 
Conduct, analyze and interpret experiments related to drying, baking, pasteurizing and dehydrating. 
Design food production processes using mass balances, energy balances and component balances. 
Understand and adhere to professional, ethical and social responsibilities while working with engineers to solve problems.
Types of Courses
Dairy Manufacturing
Engineering Project Management
Engineering Properties of Foods
Food and Process Engineering
Food Bioprocess Technology
Food Science Laboratory
Food Quality Assurance
Introduction to Measurement and Instrumentation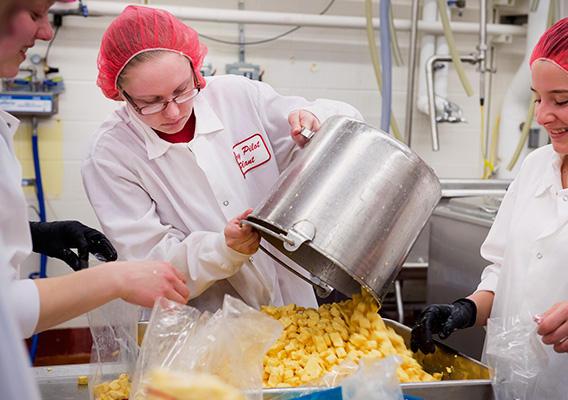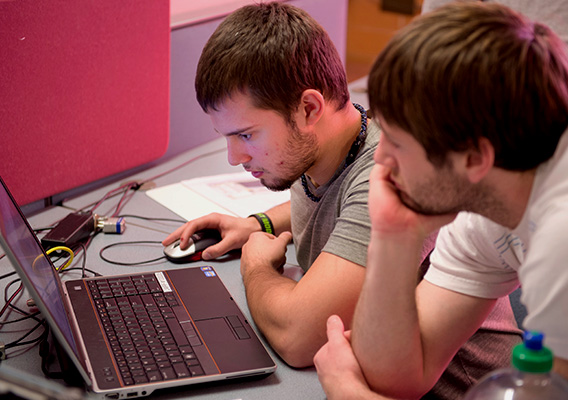 Potential Careers
The food industry is the largest manufacturing sector in the United States, encompassing all the businesses involved in producing, transporting, storing and selling food. As a food and bioprocess technologist, you'll be prepared for a wide range of high-demand careers, including: 
Applications Engineer or Sales Engineer
Food Process Designer
Food Process Engineering Technician
Plant Maintenance Engineer
Project Engineer
Refinery Engineering Technician
Get More Information
Interested in learning more about UWRF or any of our 70+ areas of study? Just share your contact information and we'll be in touch!