Why Study Pre-Medicine?
Major | Science | CAS
Interested in pursuing a career in medicine? UWRF offers several pre-professional programs designed for students planning to enter the health field, including medicine. While pre-medicine is not a major, our Biology Department offers a biomedical track, allowing students to earn a B.S. in biology while preparing for licensure and certifications in various health professions, as well as medical school.
Program Details
We offer several affiliation agreements with external colleges. The affiliated schools provide academic credit to students who transfer into their programs from UWRF. In most cases, students begin their academic careers here at UWRF and then receive a B.S. from UWRF following one year of study at the affiliated school. Students later earn licensure or certification in a health profession from the affiliated school.
One option for students interested in pre-medicine is our affiliation agreement with the Lake Erie College of Osteopathic Medicine, Pharmacy, and Dentistry (LECOM), a well-known health professions school and the nation's largest medical school and only osteopathic academic health system in the country. Their first-time pass rates for licensing exams and board exams and the match rates for medical residencies are among the highest in the nation.
The UWRF Biology Department has an agreement with LECOM for early provisional acceptance to their pharmacy, medical and dental programs. In some pathways, LECOM will permit students to start the professional program prior to receiving a bachelor's degree. Students who have two years of study left at UWRF and have attended UWRF for at least one (preferably two years) can apply to enter these programs. Applicants must also meet minimum ACT and GPA scores to apply. Students who do well in an interview are provisionally guaranteed entrance to LECOM upon graduation from UWRF. During the next two years at UWRF, students have to meet with a dedicated advisor and submit grades at the completion of each semester.
One big advantage to the program? Students with early provisional acceptance are not required to take the entrance exam for the college (MCAT, PCAT, or DAT).
67%
Of Students Received Financial Aid in 2022-2023
20+
Countries Represented in the Student Body
99%
Of Grads are Employed or Attending Grad School
Pre-Medicine
cas@uwrf.edu // 715-425-3777
Your Degree:
Pre-Professional/​Undergraduate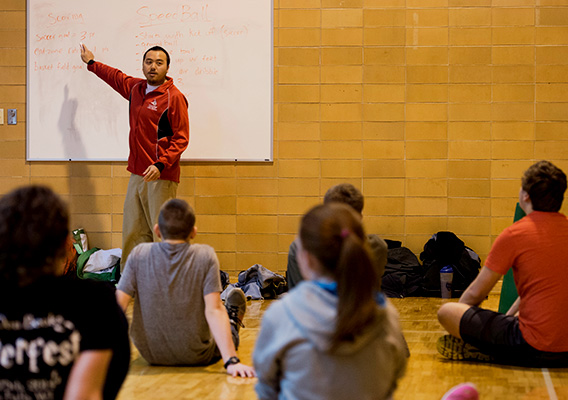 Skills and Learning Outcomes
Effectively communicate with a wide range of audiences.
Sharpen and expand your critical thinking skills.
Understand the language and significance of scientific information.
Practice collaboration, oral presentation, scientific writing and laboratory safety skills.
Gain experience with modern research and scientific methods.
Develop proficiency with state-of-the-art equipment and data interpretation.
Types of Courses
Medical schools appreciate a student that is well-rounded and broadly educated. Although most pre-medical students add a minor in chemistry, many others choose minors in psychology, art, history, Spanish, philosophy and more. Take classes that focus on or expand your interests!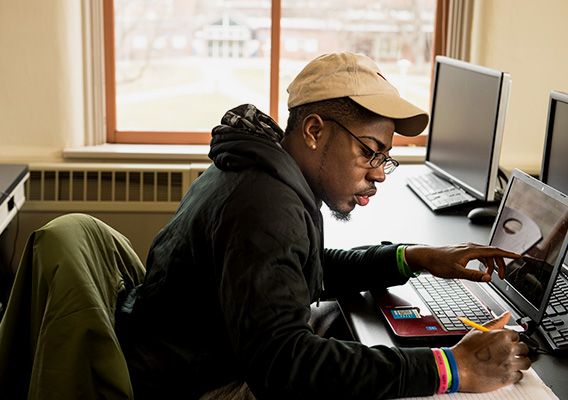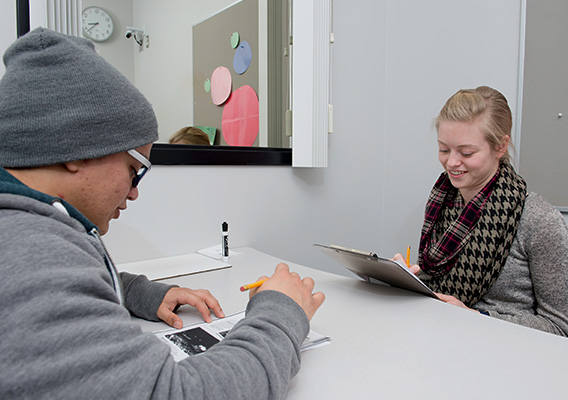 Potential Careers
Depending on your interests, pre-medicine students may become:
Allopathic Medical Doctor (MD)
Chiropractor
Doctor of Osteopath Medicine (DO)
Physician's Assistant
Get More Information
Interested in learning more about UWRF or any of our 70+ areas of study? Just share your contact information and we'll be in touch!