Why Study Biomedical and Health Science?
Major | Science | CAS
A fascinating field that combines pioneering advances with established scientific knowledge, biomedical and health science is the perfect major if you're interested in attending medical school or working in fields like microbiology. At UW-River Falls, our award-winning Biology Department offers an option in biomedical sciences where you'll have access to hands-on learning opportunities including internships, cutting-edge technology and research work as early as your first semester.
$3.28M
Scholarship Dollars Awarded in 2021-2022
700+
Students in Honors Programs
76%
Of Students Completed At Least One High-Impact Practice Before Graduation
Biomedical and Health Science
cas@uwrf.edu // 715-425-3777
Your Degree:
Undergraduate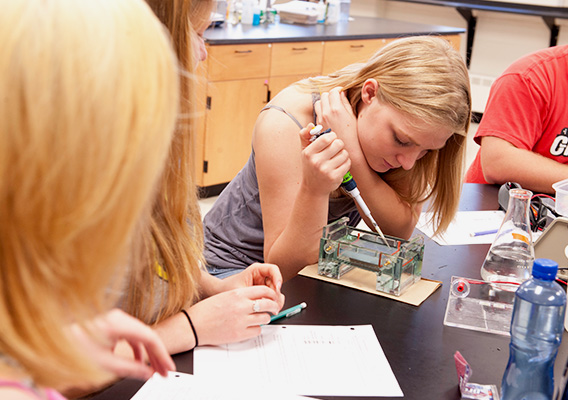 Skills and Learning Outcomes
Understand the language and significance of scientific information in the field of biology.
Verify scientific knowledge and recognize the importance of detail, accuracy and honesty in scientific reporting.
Practice collaboration, oral presentation, scientific writing and laboratory safety skills.
Gain experience with modern research and scientific methods.
Develop proficiency with state-of-the-art equipment and data interpretation.
Types of Courses
Anatomy and Physiology
Cancer Biology
Cell and Molecular Biology
Developmental Biology
Epigenetics
Genetics
Immunology
Medical Microbiology
Virology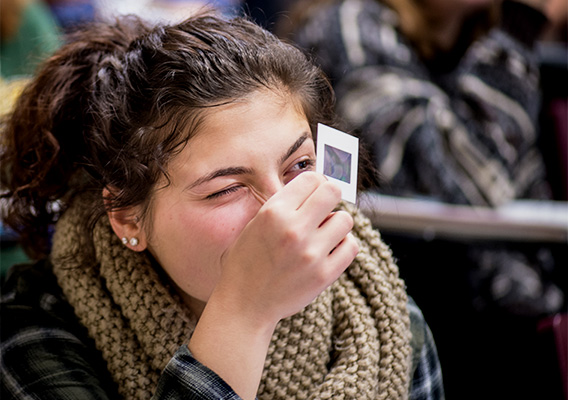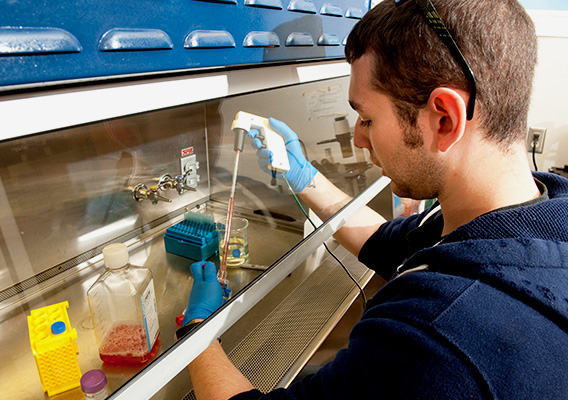 Potential Careers
Many biomedical and health science majors enter the medical field, requiring they attend graduate or medical school after earning their undergraduate degree, while others enter the workforce. Examples of careers biology graduates pursue include:
Chiropractor
Medical Doctor (MD)
Microbiologist
Physical Therapist
Physician's Assistant
Surgical Assistant
Get More Information
Interested in learning more about UWRF or any of our 70+ areas of study? Just share your contact information and we'll be in touch!