Why Study Health and Wellness Management?
Graduate | Health | CEBAH
Offered through UW Extended Campus and UWRF, the Master of Science in Health and Wellness Management is the credential you need to jumpstart an exciting career in health promotion or to advance in your profession. 
Designed for working adults with real-world experience, courses are entirely online, making the program ideal for busy professionals. You'll still have ready access to advisers and faculty and you can take advantage of a wealth of on-campus resources, including career assistance and the library.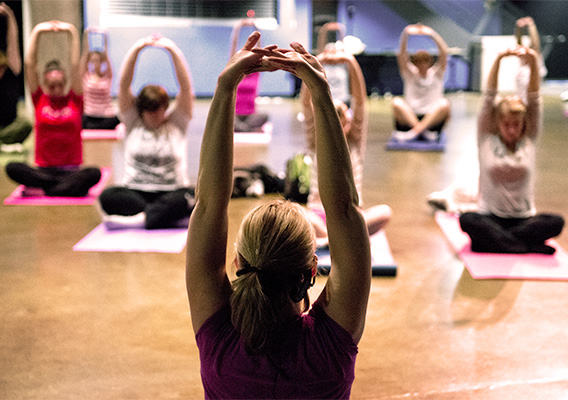 Skills and Learning Outcomes
Learn key health and wellness skills including planning and evaluation, healthcare benefit design and wellness law, behavior change facilitation and digital technology for wellness.
Strengthen management skills including strategic planning, organizational change management, quality and performance improvement and marketing and communication strategies.
Gain practical experience via a capstone project in partnership with an organization of your choice.
Types of Courses
Behavior and Development in Organizations
Best Practices and Emerging Issues in Wellness
Biopsychosocial Aspects of Health
Contemporary Health and Wellness Perspectives
Exercise and Nutrition in Health and Disease
Health Systems and Policy for Wellness Managers
Persuasion Skills for Wellness Managers
Strategic Management for Wellness Managers
Wellness Law