Why Study Environmental Engineering?
Major | Engineering/​Environmental Sciences | CAFES
Environmental engineers are passionate about our natural world and seek to create solutions for society's complex environmental problems. As a student, you'll have access to hands-on learning in our incredible facilities, participate in undergraduate research and work side-by-side with our dedicated faculty, all in preparation for a career in an in-demand field.
16
Fortune 500 Companies Close to Campus
$3.28M
Scholarship Dollars Awarded in 2021-2022
700+
Students in Honors Programs
Environmental Engineering
cafes@uwrf.edu // 715-425-3535
Your Degree:
Undergraduate
Area of Study:
Engineering/​Environmental Sciences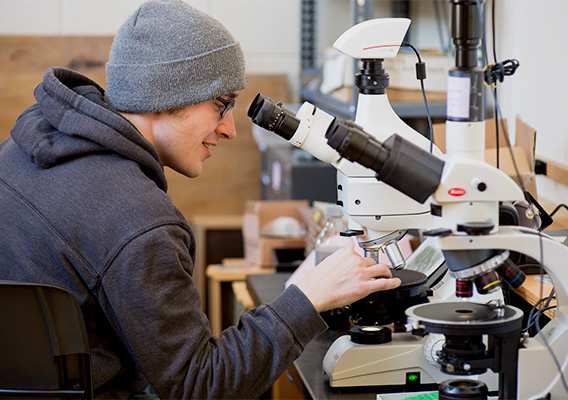 Skills and Learning Outcomes
Understand and apply mathematical, scientific and engineering concepts.
Apply engineering design to produce solutions to environmental problems that consider public health, safety and welfare, as well as global, cultural, social and economic factors.
Recognize ethical and professional responsibilities in engineering situations and learn to make informed judgments.
Gain experience and develop proficiency with modern engineering skills, tools and techniques.
Conduct experiments and learn to analyze and interpret data.
Types of Courses
Air Quality and Solid Waste Management
Chemical Fate and Transport in the Environment
Environmental Engineering
Environmental Policies and Administration
Geotechnical Engineering
Intro to Computer Aided Design (CAD)
Sustainability in Environmental Engineering
Water Quality Modeling
Watershed Engineering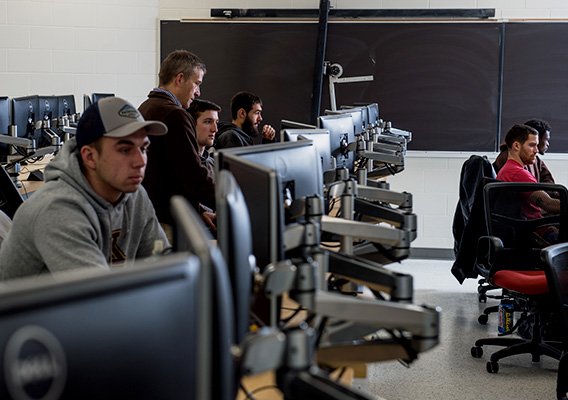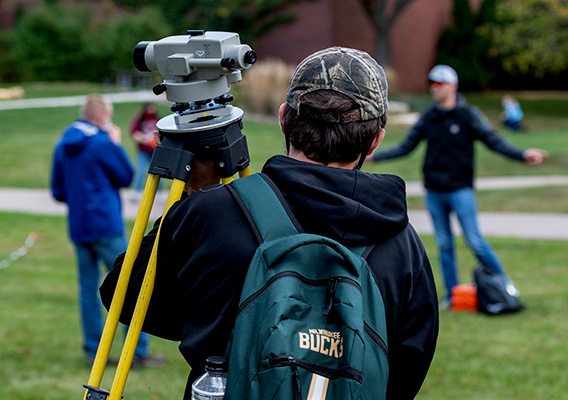 Potential Careers
Graduates of the environmental engineering program can graduate in just four years and immediately be prepared for a career as an engineer. Depending on your interest area, roles you may seek out include:
Applications Engineer
Design Engineer
Development Engineer
Environmental Engineer
Food Process Engineer
Product Engineer
Structural Engineer
Water Resources Engineer
Get More Information
Interested in learning more about UWRF or any of our 70+ areas of study? Just share your contact information and we'll be in touch!