Why Study Clinical Exercise Physiology?
Graduate | Exercise Science | CEBAH
UWRF offers a Master of Science degree in Clinical Exercise Physiology designed to prepare individuals for a variety of health maintenance and rehabilitative positions in the treatment of chronic diseases and disabling conditions. Graduates are well-suited for advanced career opportunities in the university, corporate, commercial, hospital and community settings. 
Who is this program designed for?
Individuals seeking employment in cardiac rehabilitation, preventive and disease management programs
Baccalaureate graduates who want to continue their education and obtain a graduate degree
Professionals currently working in the field of exercise and sports science who want to obtain a professional certification as a clinical exercise physiologist or a master's degree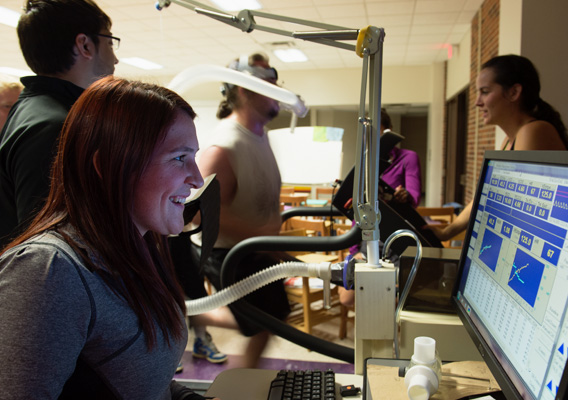 Skills and Learning Outcomes
Assess a patient's movement and physical activity in a laboratory setting.
Understand and implement treatments for chronic diseases and disabling conditions.
Critically interpret and integrate the latest scientific literature and research into practice.
Types of Courses
Advanced Exercise Testing and Prescription
Advanced Physiology of Exercise
Cardiac Anatomy and Physiology
Cardiopulmonary Rehabilitation
Chronic Disease in Health and Human Performance
Clinical Patient Behavior Change
Electrocardiography
Medical Pharmacology