Why Study Agricultural Engineering - Machinery Systems?
Major | Agriculture Engineering | CAFES
The agricultural engineering - machinery systems (MS) emphasis provides students with a foundation in off-road and agricultural machinery, engines, hydraulics, instrumentation and controls, electronics and sensors in order to design, analyze and operate the machinery that harvests, handles, stores and processes the world's agricultural, forestry and food products. 
Program Details
Internships are a key way to put skills learned in the classroom to use while gaining invaluable hands-on experience. The College of Agriculture, Food and Environmental Sciences (CAFES) maintains a strong internship program with students being placed at companies throughout the Midwest. Internship partners include companies like Case-IH, Bobcat, New Holland, Adecco and Mac-Don.
18:1
Student to Faculty Ratio
8
Living and Learning Communities
700+
Students in Honors Programs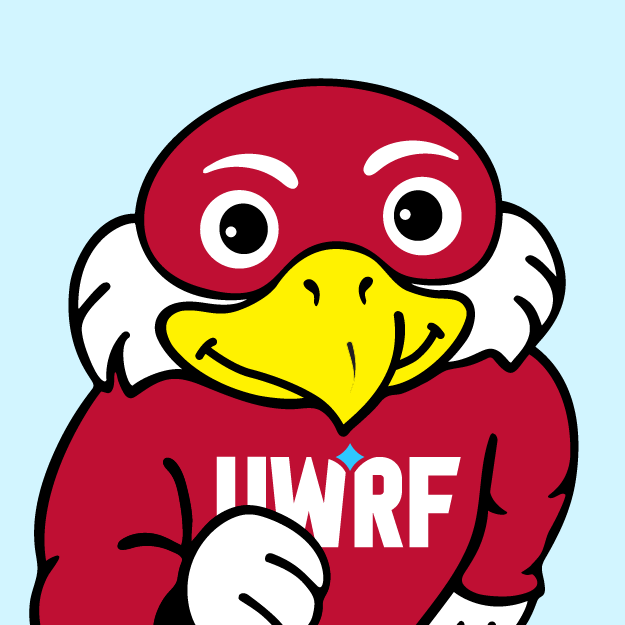 The engineering program set me up to excel in my current role. There was a nice distribution of the hands-on classes that relate to things I do on a daily basis, as well as classes to teach me the fundamentals of engineering. I was also involved in several clubs in the department that contributed to my growth at UWRF. [They] were a great opportunity to learn how to work in a team to achieve goals.
Jack Henderson, '20
Agricultural Engineering - Machinery Systems
cafes@uwrf.edu // 715-425-3535
Your Degree:
Undergraduate
Area of Study:
Agriculture Engineering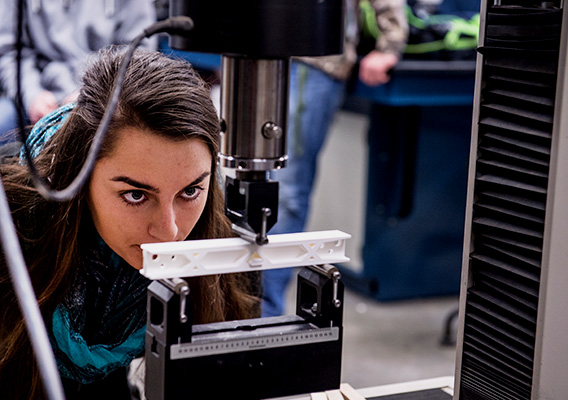 Skills and Learning Outcomes
Identify, formulate and solve complex engineering problems by applying principles of engineering, science and mathematics.
Apply engineering design to produce solutions that meet needs while taking into consideration a variety of global, social, environmental and economic factors.
Communicate effectively  with a wide range of audiences.
Recognize ethical and professional responsibilities in engineering situations and make informed judgments that consider all impacts.
Function effectively in a team setting, provide leadership, create collaborative and inclusive environments, establish goals, plan tasks and meet objectives.
Types of Courses
Ag Machinery Management
Engineering Drawing (CAD)
Engineering Fluid Mechanics
Engineering Thermodynamics
Fluid power Systems
Machine Design and Lab
Measurement and Instrumentation
Off-Road Machinery Engineering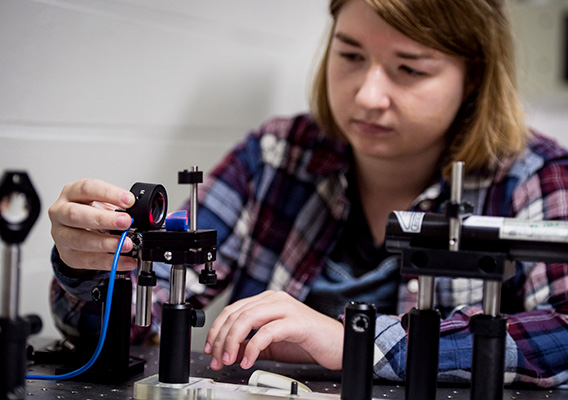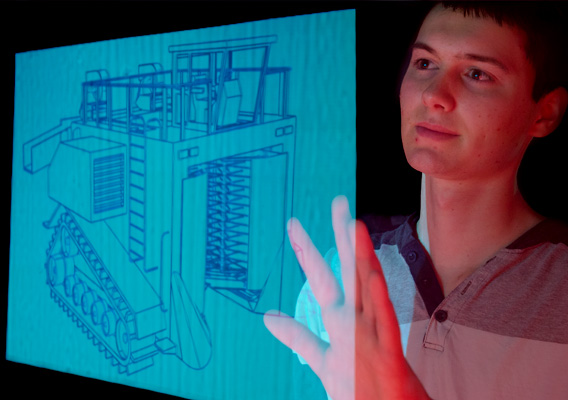 Potential Careers
As a machinery systems engineer, you'll have the skills and abilities to perform a wide range of functions. Our graduates are sought by a wide variety of employers including Oxbo, Case-IH, Polaris, Toro, Delta Modtech and more. Future roles for you could include:
Applications Engineer
Design or Development Engineer
Manufacturing Engineer
Mechanical Engineer
System Engineer
Project Engineer
Test Engineer
Get More Information
Interested in learning more about UWRF or any of our 70+ areas of study? Just share your contact information and we'll be in touch!