Why Study Sustainable Justice?
Minor | Sustainability | CAS
Sustainable justice combines sustainability's three-pronged approach (environment, society and economics) with the environmental justice perspective that issues of race, class, gender and species are integral to our work with the environment and economics. A truly interdisciplinary minor, UW-River Falls sustainable justice program utilizes personalized learning, passionate faculty and vibrant student organizations to provide a well-rounded perspective.
99%
Of Grads are Employed or Attending Grad School
16
Fortune 500 Companies Close to Campus
$2.3M
Scholarship Dollars Awarded in 2022-2023
Sustainable Justice
cas@uwrf.edu // 715-425-3777
Your Degree:
Undergraduate
Area of Study:
Sustainability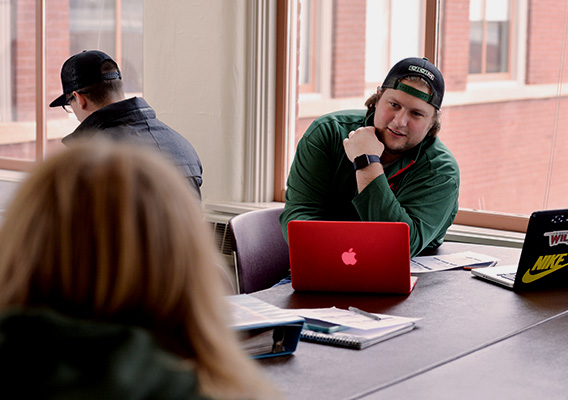 Skills and Learning Outcomes
Understand the interrelated nature of social, economic and environmental issues as they're manifested across different races, genders, species and places.
Collaborate with interdisciplinary teams to analyze and envision solutions to eco-justice problems.
Utilize and apply knowledge from the environmental humanities and sciences, as well as from diverse human communities.
Communicate effectively with a range of audiences.
Employ sustainable justice concepts to enhance inclusive well-being across human-to-human and human-to-environment relations.
Types of Courses
Collaborative Community-Based Research
Defining Sustainability Through Documentary Film
Environmental Sustainability
Foundations of Outdoor Leadership
Global Water Resources
Literature of Environmental Justice
Sustainability from the Perspective of the Arts
Sustainable Agriculture
Sustainable Justice Foundations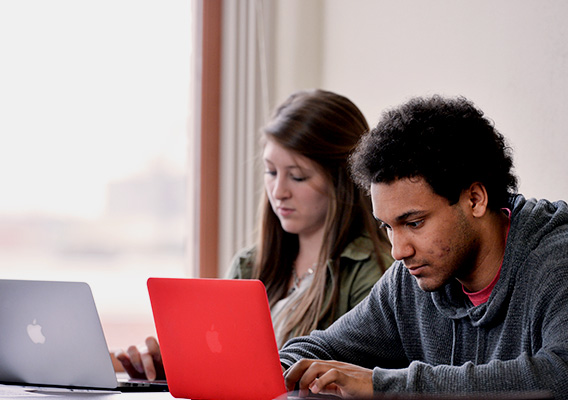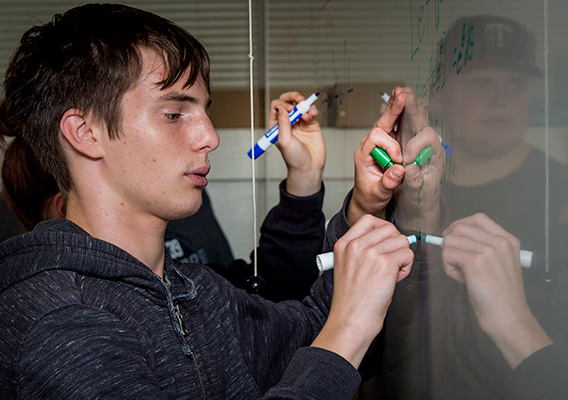 Potential Careers
Sustainable justice minors graduate with degrees in a wide variety of areas and can seek roles across the career spectrum. Positions that utilize a sustainable justice education may include:
Development Officer
Community Organizer
Environmental Advocate
Environmental or Public Interest Attorney
Sustainable Building and Energy Specialist
Get More Information
Interested in learning more about UWRF or any of our 70+ areas of study? Just share your contact information and we'll be in touch!