Why Study Pre-Veterinary Medicine?
Major | Animal Science | CAFES/​CAS
Do you want to become a veterinarian someday? Our Pre-Veterinary Medicine Program is designed to help you meet the requirements for admission into a school or college of veterinary medicine. Most pre-vet students are animal science, dairy science, biology or chemistry majors, as many courses in those majors overlap with pre-vet program requirements. Other majors, however, are also possible.
Program Details
Students have the greatest chance of acceptance into a veterinary school in the state in which they reside. For most UWRF students these schools are the University of Wisconsin-Madison or the University of Minnesota-Twin Cities. Our recommended curriculum exceeds the minimum requirements for admission into several Midwestern veterinary schools. Based on the experience of our many successful pre-vet students, we recommend that students complete the full degree program in order to be better prepared for veterinary school. 
A bachelor's degree is not required to be accepted into veterinary school as long as the prerequisite courses have been completed. The 3+1 program is designed for pre-vet students who are accepted into veterinary school prior to completing their bachelor's degree in animal science or dairy science. Students who have completed at least three years at UWRF - after successful completion of their first year of veterinary school - may obtain an animal science or dairy science degree from UWRF.
76%
Of Students Completed at Least One High-Impact Practice Before Graduation
18:1
Student to Faculty Ratio
700+
Students in Honors Programs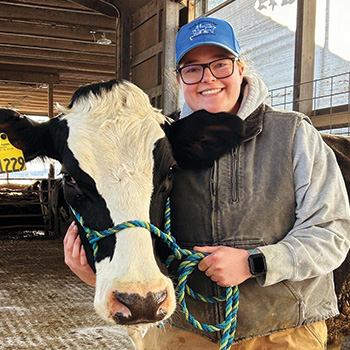 The UWRF Pre-veterinary program has allowed me to gain hands on experience, and a wealth of knowledge. Together this has allowed me to gain many skills that have enabled me to be successful in applying to vet school. The small class sizes and commitment of the professors allows students to pursue their passions with a solid backbone.
Olyvia Horsman
Pre-Veterinary Medicine
cafes@uwrf.edu // 715-425-3535
cas@uwrf.edu // 715-425-3777
Your Degree:
Pre-Professional
Area of Study:
Animal Science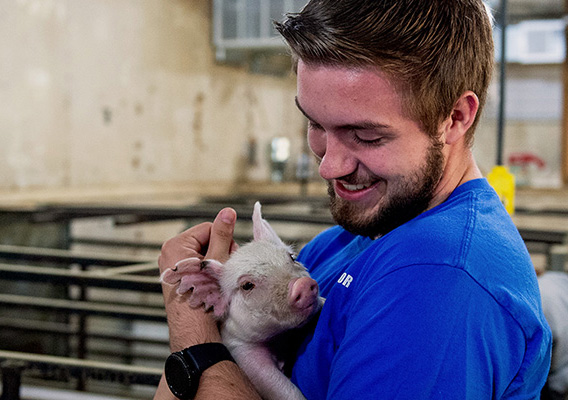 Skills and Learning Outcomes
Understand scientific disciplines related to animals including nutrition, genetics, anatomy, physiology, behavior, welfare and metabolism.
Manage various animals, including livestock, horses, dogs and other species. 
Types of Courses
Animal Health
Biometrics
Cell and Molecular Biology
Companion Animals
Domestic Animal Nutrition
Foundations of Biochemistry
Genetics
Introduction to Animal Science
Pets in Society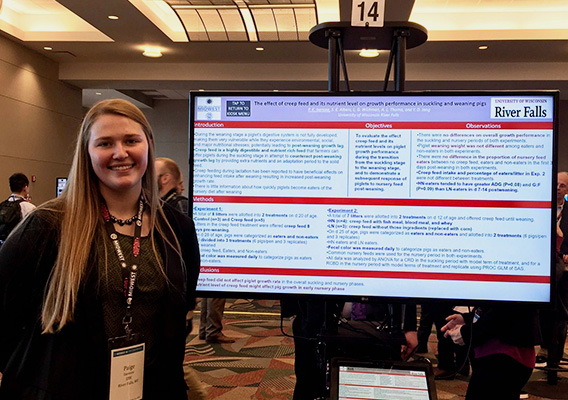 Get More Information
Interested in learning more about UWRF or any of our 70+ areas of study? Just share your contact information and we'll be in touch!