Why Study Geology?
Major/​Minor | Science | CAFES
An applied and interdisciplinary field, geology is the science of the earth, including the interior of the earth and other planets. As a geology major, you'll use a combination of fieldwork, computer modeling and lab work to solve environmental and resource-oriented problems and understand the processes that shaped our planet in the past and ones that will shape it in the future. Want to hone in on your interests? As a geology major, you'll have option areas you can select from including, geology, earth science and earth and space science and general science education.
20+
Countries Represented in the Student Body
99%
Of Grads are Employed or Attending Grad School
76%
Of Students Completed At Least One High-Impact Practice Before Graduation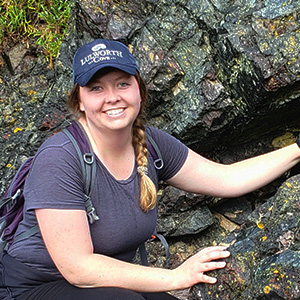 One of my favorite experiences at UWRF has been completing Semester Abroad: Europe during the fall 2019 semester. I travelled along the entire southern coast of England for two months with another geology student and created an interactive field guide focusing on sedimentary rock localities, for course credit. It was an amazing experience that pushed me past many comfort zones and taught me how to conduct fieldwork on my own in a place I have never been. It allowed me to use all of the skills and knowledge that I learned throughout my courses leading up to it.
Leslie Ludtke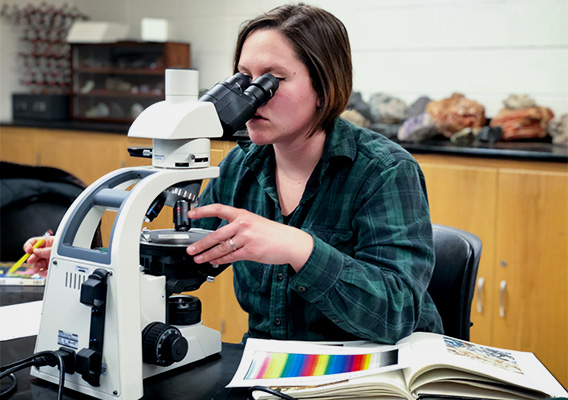 Skills and Learning Outcomes
Understand the geology of the earth and how it works.
Evaluate and interpret scientific data and geological features found around the world.
Communicate effectively to a variety of audiences using valid and industry-specific information.
Demonstrate flexibility, adaptability and other professional skills.
Types of Courses
Geochemistry
Geomorphology and Glacial Geology
Geophysics
Global Change
Hydrogeology
Mineralogy
Petrology
Stratigraphy and Sedimentation
Structural Geology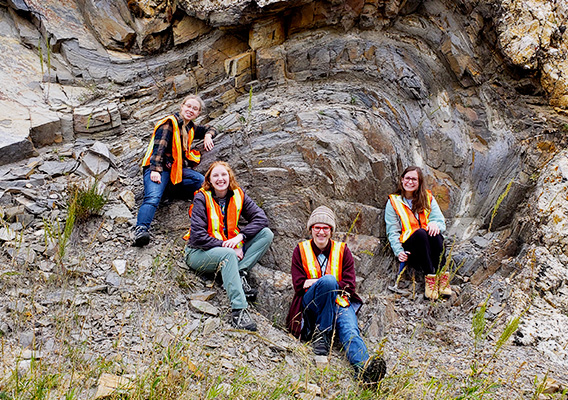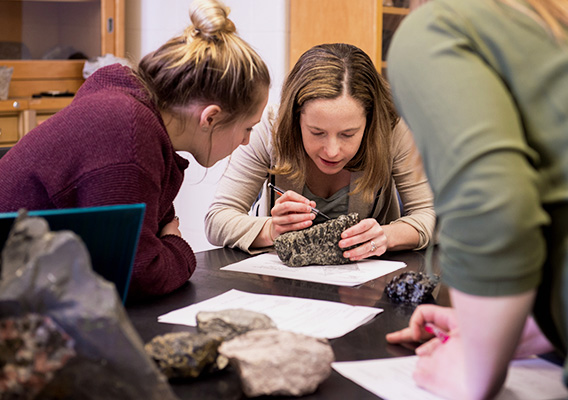 Potential Careers
Potential Careers
With a degree in geology, you'll be prepared for graduate school or a wide variety of future roles including:
Atmospheric or Research Scientist
Geochemist
Geologist or Hydrogeologist
Geographer
Marine or Planetary Geologist
Meteorologist
Oceanographer
Paleontologist
Get More Information
Interested in learning more about UWRF or any of our 70+ areas of study? Just share your contact information and we'll be in touch!