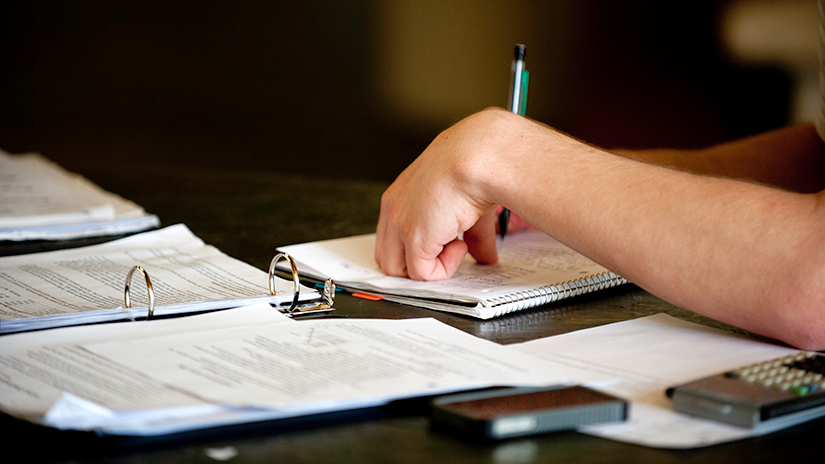 All incoming students who do not have previous credit in Math or English are required to take the University of Wisconsin System Placement Tests to assist in helping them enroll in the proper courses.
If you intend to take Spanish or German courses while at UWRF, you should also take the placement test. 
What are Placement Tests?
The UW System Placement Tests are a required step in your enrollment at UW-River Falls. These tests in math, English, and world language (optional) will assist your adviser help you enroll in the proper level of courses as you begin college. As your adviser assists you in enrolling at UWRF, they rely on this test to help place you in the most appropriate math, English, or world language courses for you at UW-River Falls.You will not be able to enroll in math or English unless you have your test results.
It is in your best interest to take the exam using no outside resources than what is indicated in the exam, as the score will be used to place you in the best class for your academic success. If you get a higher score using unsanctioned assistance, you will be placed in a course that may be too difficult or challenging for you. UWRF is interested in helping you achieve academic success for your future, rather than in your current abilities in this area of study; so, scoring high is the not best outcome. Scoring accurately will help you the most.
 
When should I take the UW System Placement Tests?
Sign-ups for the placement tests is now open for students starting at UW-River Falls for Summer or Fall 2023.
If you need to take the Wisconsin Placement Test, we request that you please do so as early as you can to ensure we have your scores by your registration date. This should be at least one week before your advising appointment through registration.    
If you are unable to take your placement test a week ahead of your registration date, we will work with you to create a full class schedule but may need to revisit your English, math, or world language courses after receiving your test scores.
How do I register for the Wisconsin Placement Test?
The Wisconsin Placement Tests are being offered virtually. 
Here is the link to sign-up for the placement test: 
You will need your Falcon ID login credentials (your "W-number" and password) in order to register. Within two business days of registering, you will receive an email from Scantron with a username and password for accessing the exam. 
When you register for placement testing, select only the exams that you need to take.
The exams will be available on demand. If you are taking more than one placement test, you do not need to complete all the tests during one sitting. 
Within two days, you will receive an email from from Scantron to complete the process and take your tests.
**PLEASE NOTE: your placement test registration email may be routed into your spam folder in your email. If you can't find your placement test registration information, please check your spam folder.
For other updates regarding New and Transfer Student Registration, please visit our Admitted Student Resources page.