Interim Chancellor Foster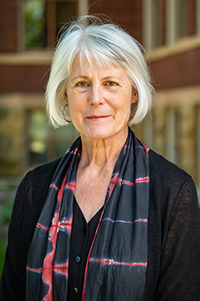 Connie Foster was the 19th chancellor of the University of Wisconsin-River Falls, returning to campus in an interim role beginning July 1, 2020.
During her previous tenure at UWRF, Foster initially served as a professor of health and human performance, gymnastics coach and women's athletic director, eventually becoming overall athletic director and chair of the Health and Human Performance Department. She also held the roles of dean of the College of Education and Professional Studies and interim provost and vice chancellor for Academic Affairs. She served as interim chancellor for 10 months following the departure of Chancellor Don Betz in 2008, prior to Dean Van Galen's stint as chancellor.
After leaving UW-River Falls in 2009, Foster founded a facilitation and consulting business where her work has primarily focused on strategic and academic planning at institutions of higher education. Her consulting work has provided her an opportunity to remain involved with UW-River Falls. She worked during the 2019-20 academic year to facilitate external stakeholder engagement as part of the campus's new strategic plan process. Foster's in-depth knowledge on the challenges facing academic institutions as well as expertise in consensus-based planning have been instrumental in helping to move UWRF towards its planning goals.
Originally from California, Foster earned her bachelor's degree in psychology from California State University-Long Beach and her master's degree in sport psychology at the University of Southern California. Foster obtained her Ph.D. in sport psychology at the University of Minnesota.
In 2013, Foster received the UWRF Outstanding Service Award for co-chairing the Falcon Center Volunteer Fundraising Committee and was inducted into the UWRF Athletic Hall of Fame in 2016.