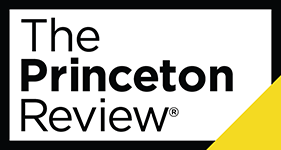 UW-River Falls was featured in The Princeton Review Guide to Green Colleges 2022 Edition, solidifying it as one of the nation's most environmentally responsible colleges according to The Princeton Review®. The guide, of 420 schools, was released on October 26: find it at www.princetonreview.com/green-guide.
420 schools were selected based on an annual adminstrators survey of 835 Colleges. "We strongly recommend UW-River Falls to students who care about the environment and want to study and live at a green college," said Rob Franek, The Princeton Review's editor-in-chief. "UW-River Falls offers excellent academics."
Franek noted that The Princeton Review has seen an increasing level of interest among students in attending colleges with green practices, programs and offerings.  The Princeton Review's 2021 College Hopes & Worries Survey found 78% of respondants said that a college's commitment to the environment would affect their school choice, a 12% increase from 2021.