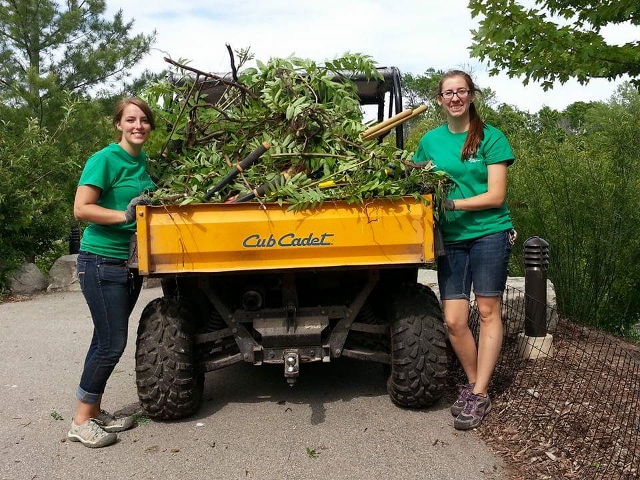 Brooke Dreshek

Hometown: Green Bay
Major: Conservation and Environmental Planning
Position Title: Vegetation and Refuge Management Intern
Employer: Bay Beach Wildlife Sanctuary

My name is Brooke and I am a conservation and environmental planning major from the Green Bay area. Since I was familiar with Green Bay, I wanted to apply for the internship with Bay Beach Wildlife Sanctuary, which is a 700-acre urban wildlife refuge in the Green Bay Park System.
As a conservation and environmental planning major, I was especially interested in restoration management and my internship also focused on that. I supervised volunteer groups who were assisting with plant identification, invasive species management and land restoration. One of my favorite experiences was working with a group of 8 to 12 year olds and having them run relay races on plant identification and create costumes with plants. For my special project, I established a transect and quadrats to identify plant species in a more remote area of the refuge.
This was my first internship and it was a great experience. I look forward to doing another internship this summer and am hoping to find a park ranger position. I would encourage all students to experience at least one internship during their time at UW-River Falls!