Do Your Research: Employer Research
The best thing you can do prior to speaking with an employer is to gain as much information about the company as possible. By doing this, you will be able to intelligently speak about and ask questions about the organization, while also showing you have a strong interest in their products, services, values and purpose.
Basic Items to Research:
Primary mission or purpose of the organization
Major competitors
Organizational culture (management style, work environment, structure)
Principal services and products
Resources for Researching Employers:
Visit the company's website
GoingGlobal (Log into Handshake, hover over the "Career Center" tab, and select "Resources" from the dropdown)
Better Business Bureau check the status of employers and their standing with clients
Reference USA (Log into Handshake, hover over the "Career Center" tab, and select "Resources" from the dropdown)
Do Your Research: Salary Research
The topic of salary should be initiated by the employer, which typically occurs after an initial interview or during a second/third interview. It is wise to research salaries prior to interviewing to be prepared if this question is brought up earlier than the second stage. Utilize resources such as Glassdoor.com, Occupational Outlook Handbook, Salary.com, LinkedIn Salary Tool, PayScale.com and PayCheckCity.com to gain a better understanding of salary ranges that fit the position and level for which you are applying. Demonstrate an understanding of the position and industry with salary research and tie that to why you and the experience you bring is worth the salary range you seek. Always remember to offer a salary range (i.e. $35,000 - $42,000) instead a solid number. This offers more flexibility in negotiation. You also need to remember to gain an understanding of the whole offer and not focus solely on the salary.
---
Prepare Your Outfit: Dress for Success
As a general rule, dress a level above what you believe the company culture may be. There are three general dress categories including business professional, business casual, and casual. Most commonly we recommend you dress in business professional for interviews.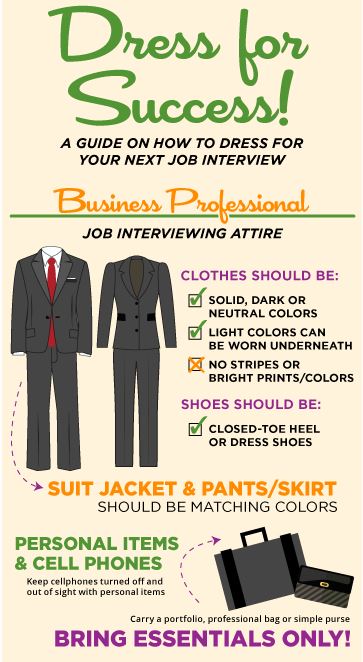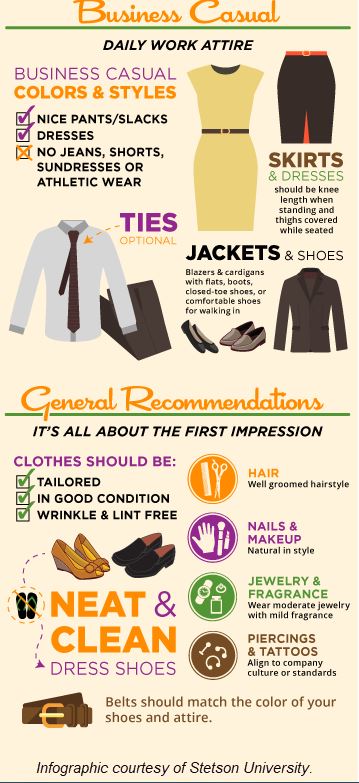 Career Closet
UW-River Falls Career Services and Treasures from the Heart have partnered to provide gently used professional clothing to current UWRF students at a deep discount. Start by scheduling a free appointment with a personal shopper from Treasures from the Heart and they will help identify professional clothing to fit your needs. To learn more, please review the brochure, or call Treasures from the Heart at 715-425-9771.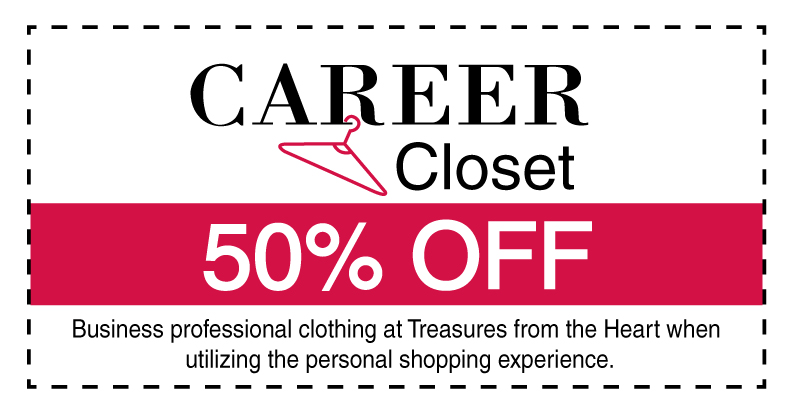 ---
Practice and Prepare
Ask about the interview type (group, panel, one-on-one, etc.) and for the names/job titles of the interviewer(s) if not provided with this information. More information regarding interview types can be found in the Interviewing Techniques handout. Knowing the names and job titles of the interviewers will allow you to prepare appropriate questions.
Know your skills, including strengths and weaknesses, and be prepared to respond to related questions with examples.
Practice answering interview questions with impact by using the STAR Technique outlined in our  Interviewing Techniques handout.
Ready Prep Interview offers position and industry specific interview questions to practice before your interview.
Use Big Interview (information found below) to practice interview questions and receive feedback. 
Schedule a mock interview appointment with a UWRF Career Counselor.
Prepare questions to ask the employer to show you are interested in the position and organization.
If an assessment is included as part of of the interview process, review assessment information.