Career Fair Information
The Career Fair is an excellent way for students to network with employers from a variety of organizations and graduate schools. Students benefit from attending by gathering information on organizations and possible job or internship opportunities, and by enhancing professional communications skills from speaking with company representatives. Many students obtain jobs or internships as a result of attending the Career Fair.

Time:
Check-in for organizations: 8:00 a.m. – 9:30 a.m.
Career Fair: 10:00 a.m. – 3:00 p.m.
Clean up: 3:00 p.m. – 3:30 p.m.
Location:
UWRF University Center
170 University Center
410 S. Third Street
River Falls, WI 54022
Get the Career Fair App!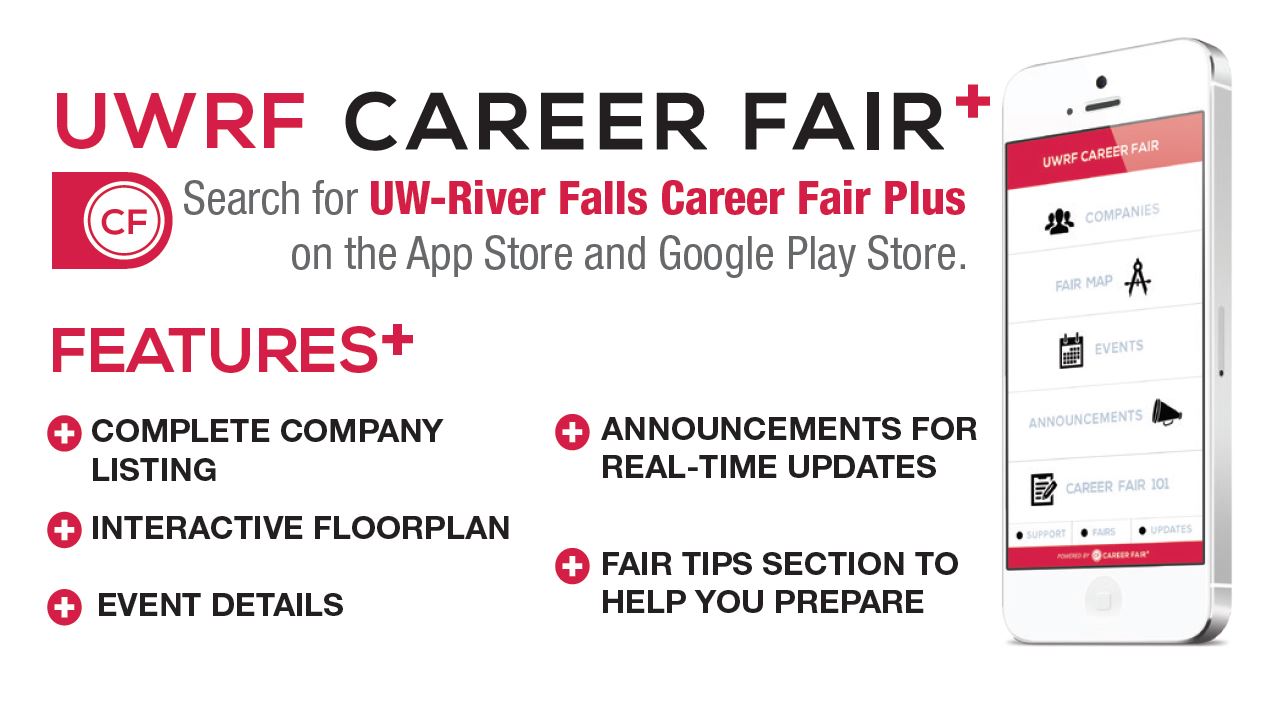 UWRF Career Fair Plus App Features
Complete Company Listing: Search for companies based upon major, work authorization, and position type. Detailed information on each company accelerates your research. Mark potential employers as favorites.
Interactive Floorplan: Plan your visit by showing only your favorite companies on the floor plan.
Event Details: Add prefair events to your calendar.
Announcements for Real-Time Updates: Learn about changes to companies or events.
Fair Tips Section to Help You Prepare: Get tips and advice on your appearance, elevator speech, and general approach.
Click Here to Learn How to Use the App!