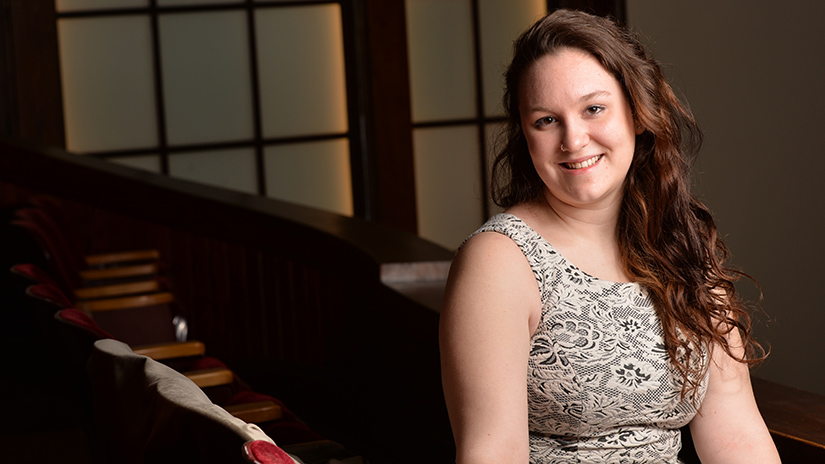 Hired Before Graduation
Halie Ament, communication sciences and disorders major
New Position: Behavior Therapist for Minnesota Autism Center in Woodbury, Minn.
Hometown: Scandia, Minn.
Halie Ament, a communication sciences and disorders major at UW-River Falls, will share what she's learned at UWRF to help those with autism right in neighboring Woodbury, Minn. Researching companies before the Career Fair at UWRF was the key for Halie. 
"I approached Minnesota Autism Center's table and I knew that working for them would be a great opportunity for me. They gave me an application which I returned that day - and by the end of the week, I received a phone call asking to set up an interview."
Read what Halie had to say about her experience at UWRF
How did UW-River Falls prepare you for your new career?
"Career services helped me by perfecting my resume and giving me job searching resources. They also directed me to go to different events that helped me in my job search."
While attending UW-River Falls, did you have a particular class, faculty/staff member, or experience that was instrumental to your success?
"The best mentor I have had here at UW-River Falls was actually my supervisor Mike Woolsey in DoTS. He constantly encouraged me to continue to learn new things and offered great advice whenever I needed it."
What one piece of advice would you have for an incoming freshman attending UW-River Falls?
"Get involved! There are so many great opportunities to connect with peers, faculty and staff, whether it is an on-campus job, volunteering or becoming a member of an organization. Being involved on campus shows a future employer that you are committed to both learning in a classroom setting and learning from your peers."
Read more Hired Before Graduation stories