Information about Counseling Services
Where do I go for a medical or mental health emergency?
Medical emergencies call 911. Emergencies/Crisis Situations
Where do I go when I need to talk to a personal counselor?
UWRF Counseling Services: 254 Rodli Hall
For an appointment: call 715-425-3884 Appointment information
Alcohol and other drug assessments and screenings are also available for currently enrolled UWRF students through UWRF Counseling Services (a fee is charged for required assessments and screenings)
What are our menu of services for Spring 2023?
-Mental Health Mondays
-Art Therapy Group
-Weekly Meditation Practice
-Yoga for Wellness Group
-Cookies. Creativity. Community Group 
-Intercultural Development Inventory
-Meditation Room
-Relaxation Room: massage chairs, sand tray, creative drawing board 
-Light Therapy Rental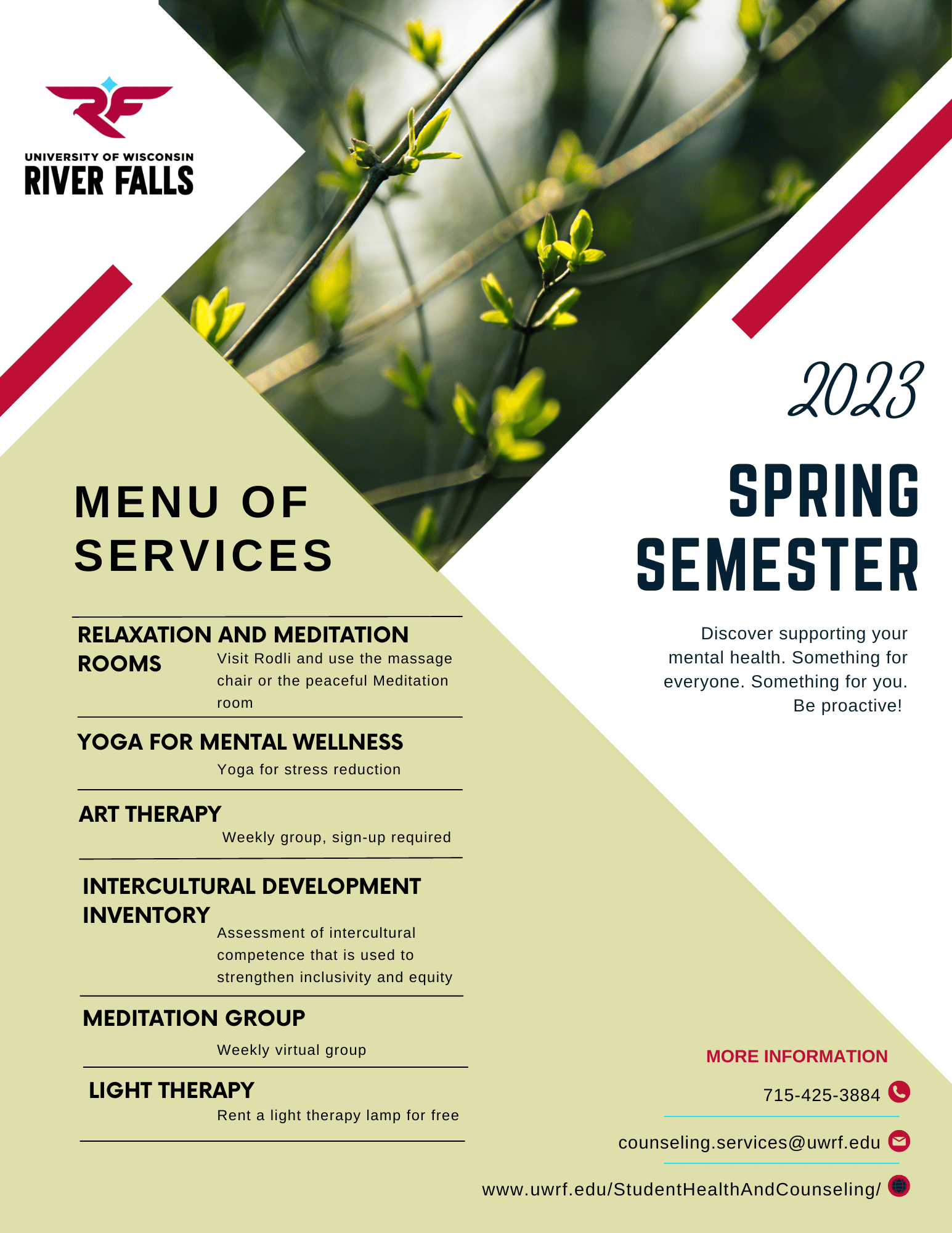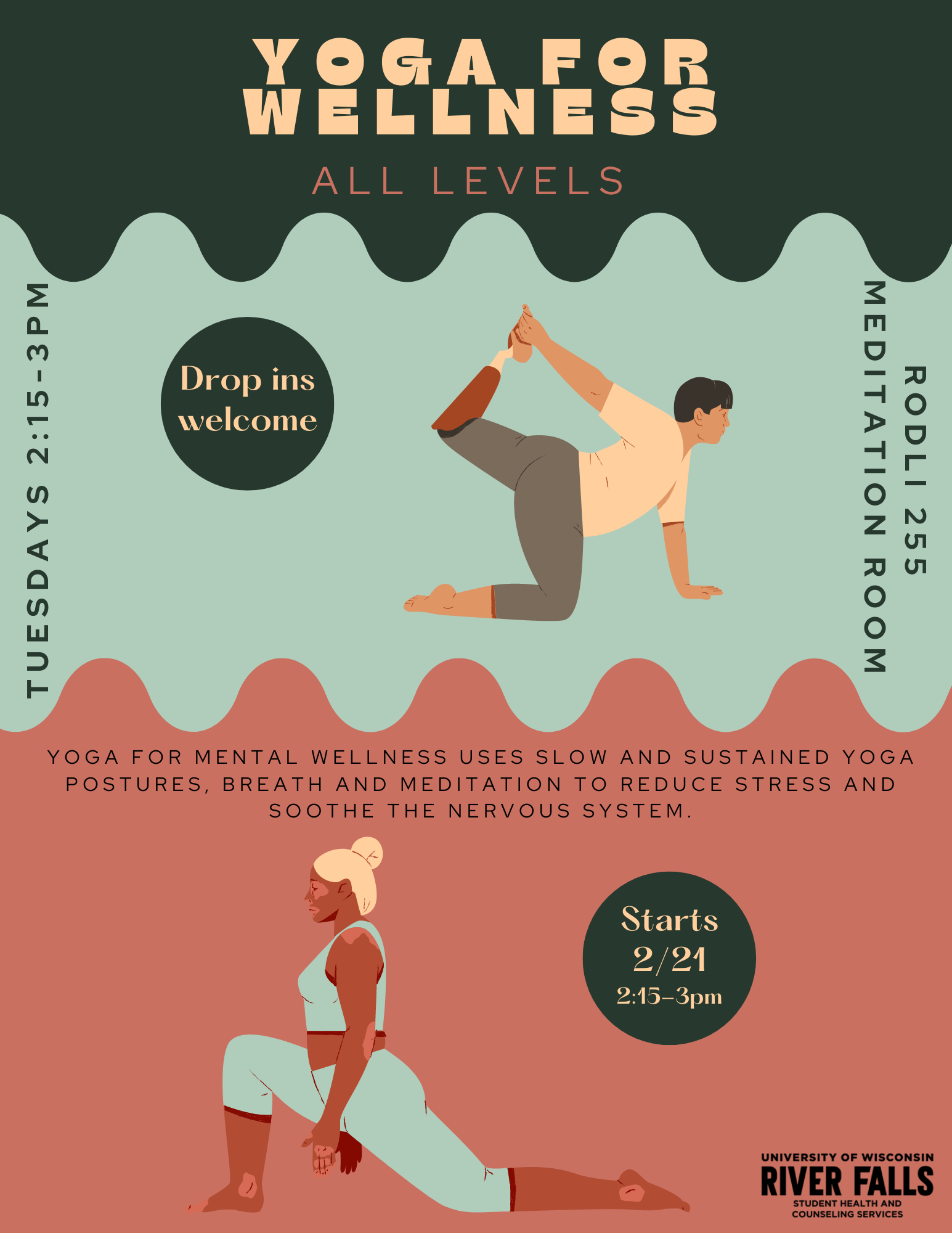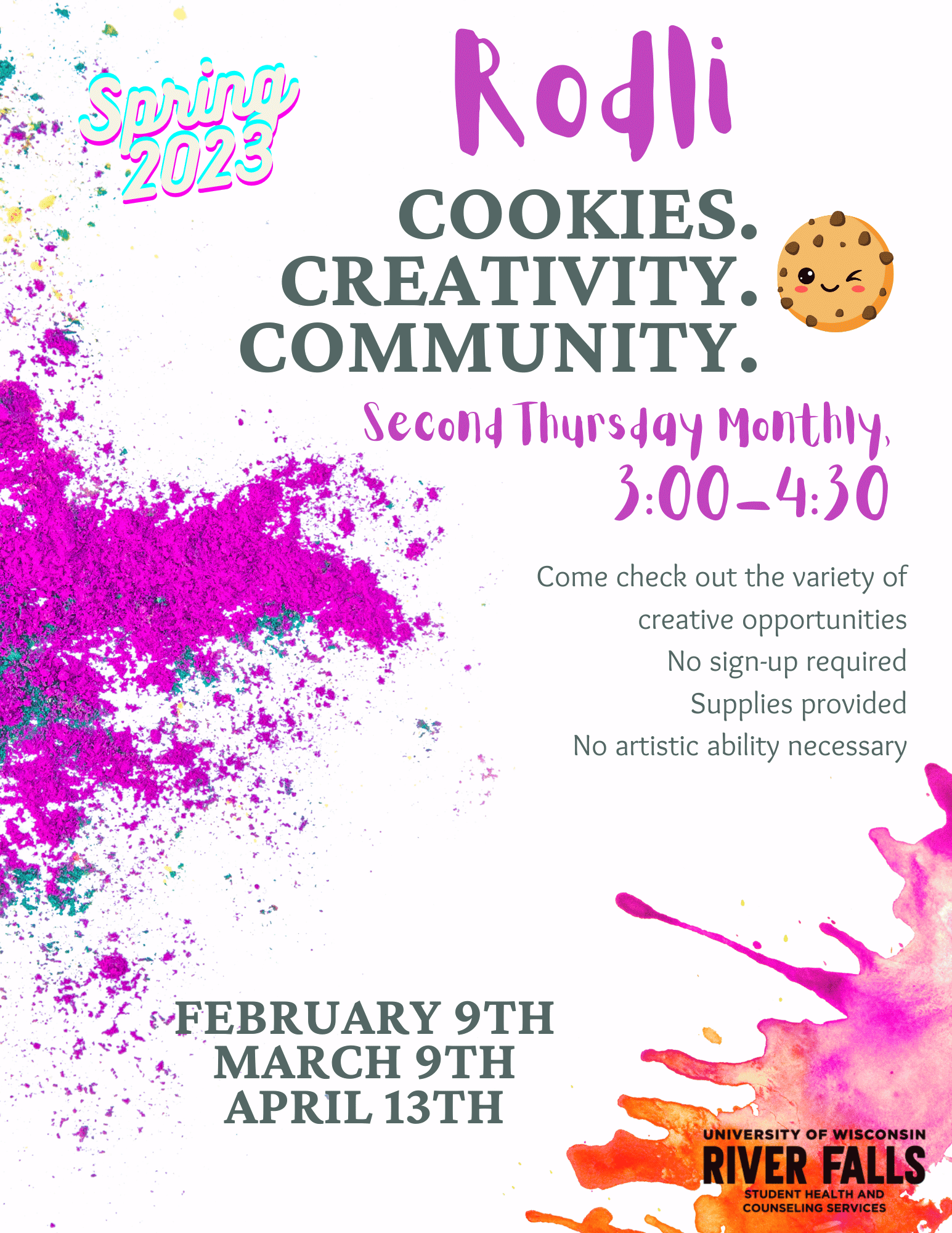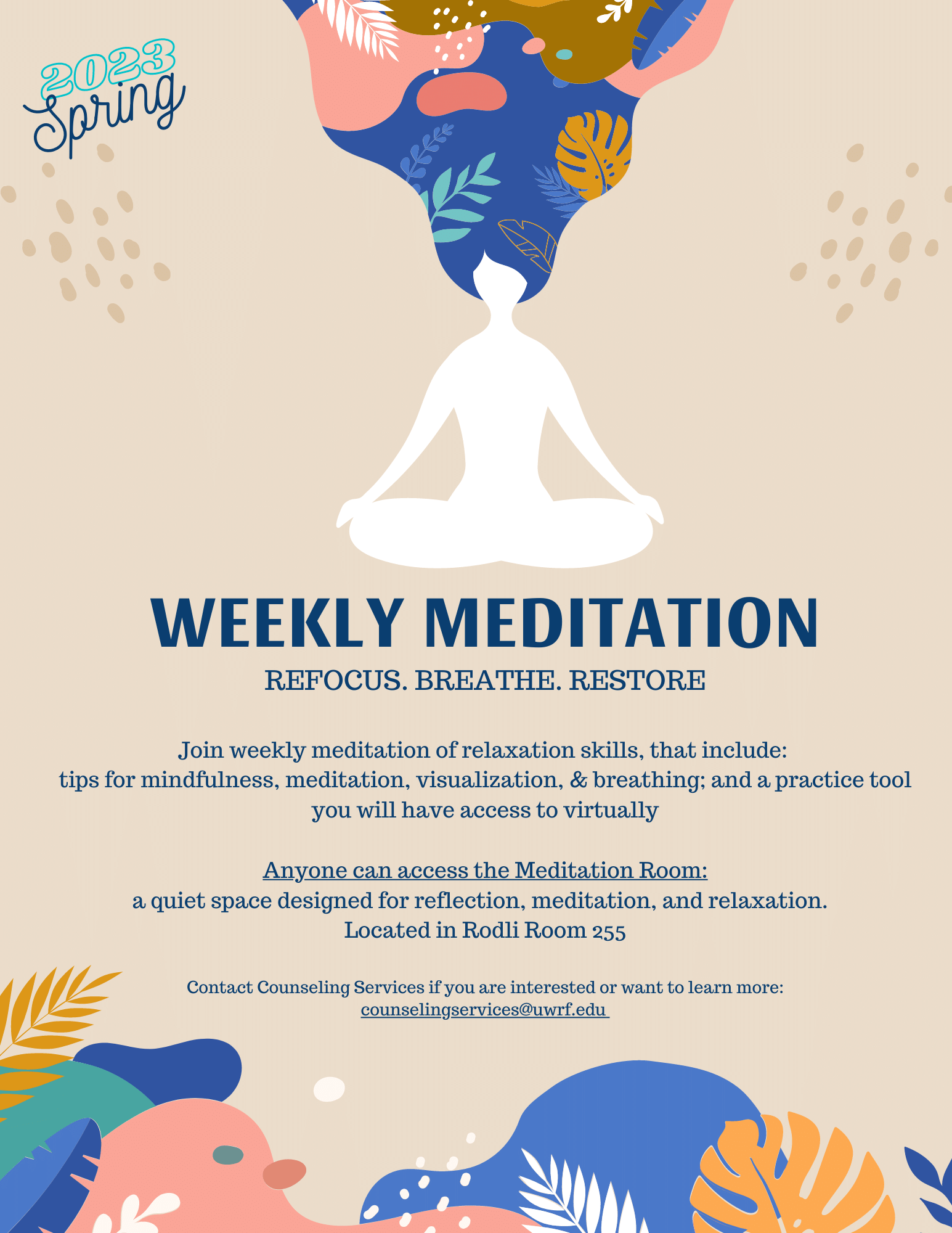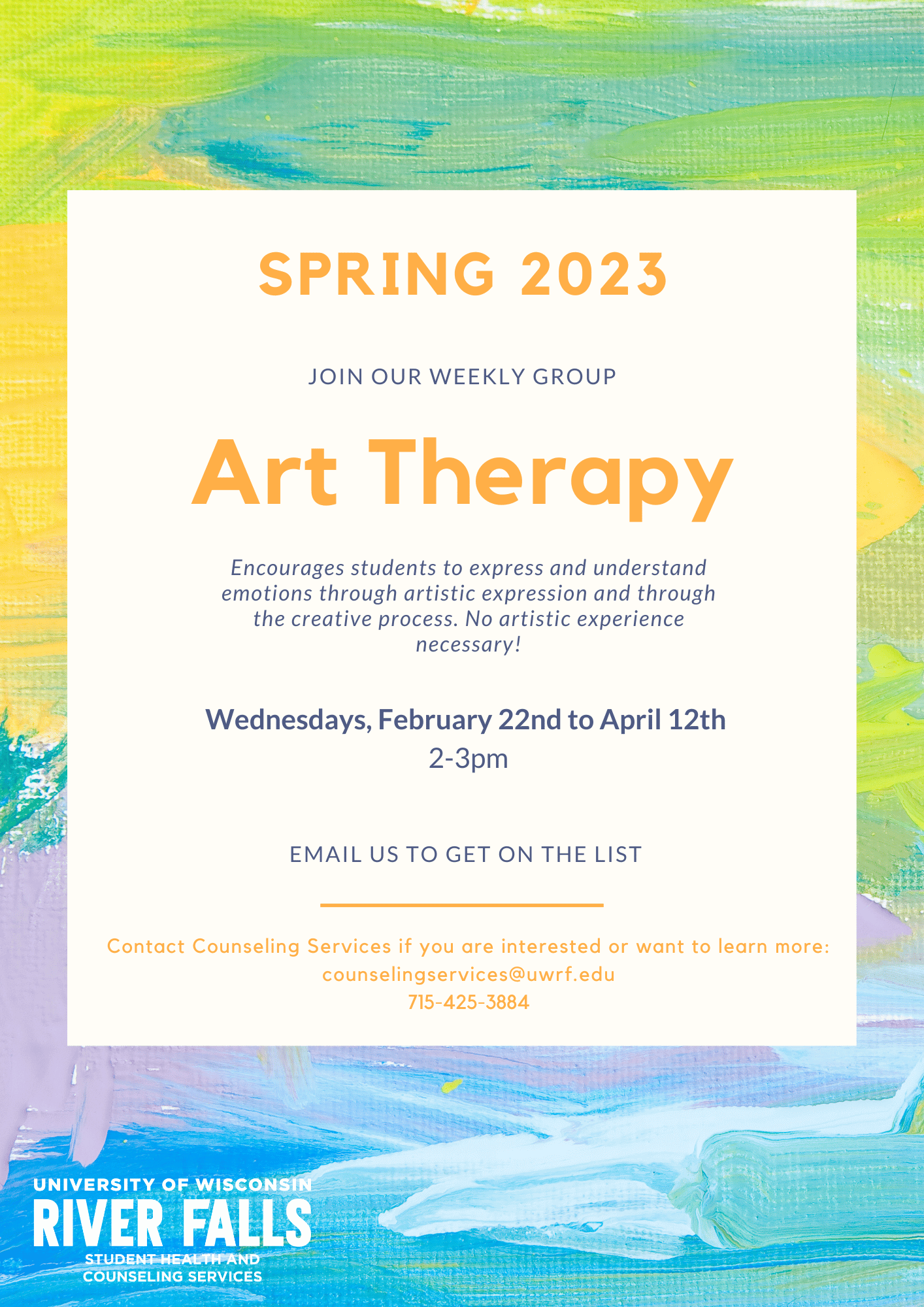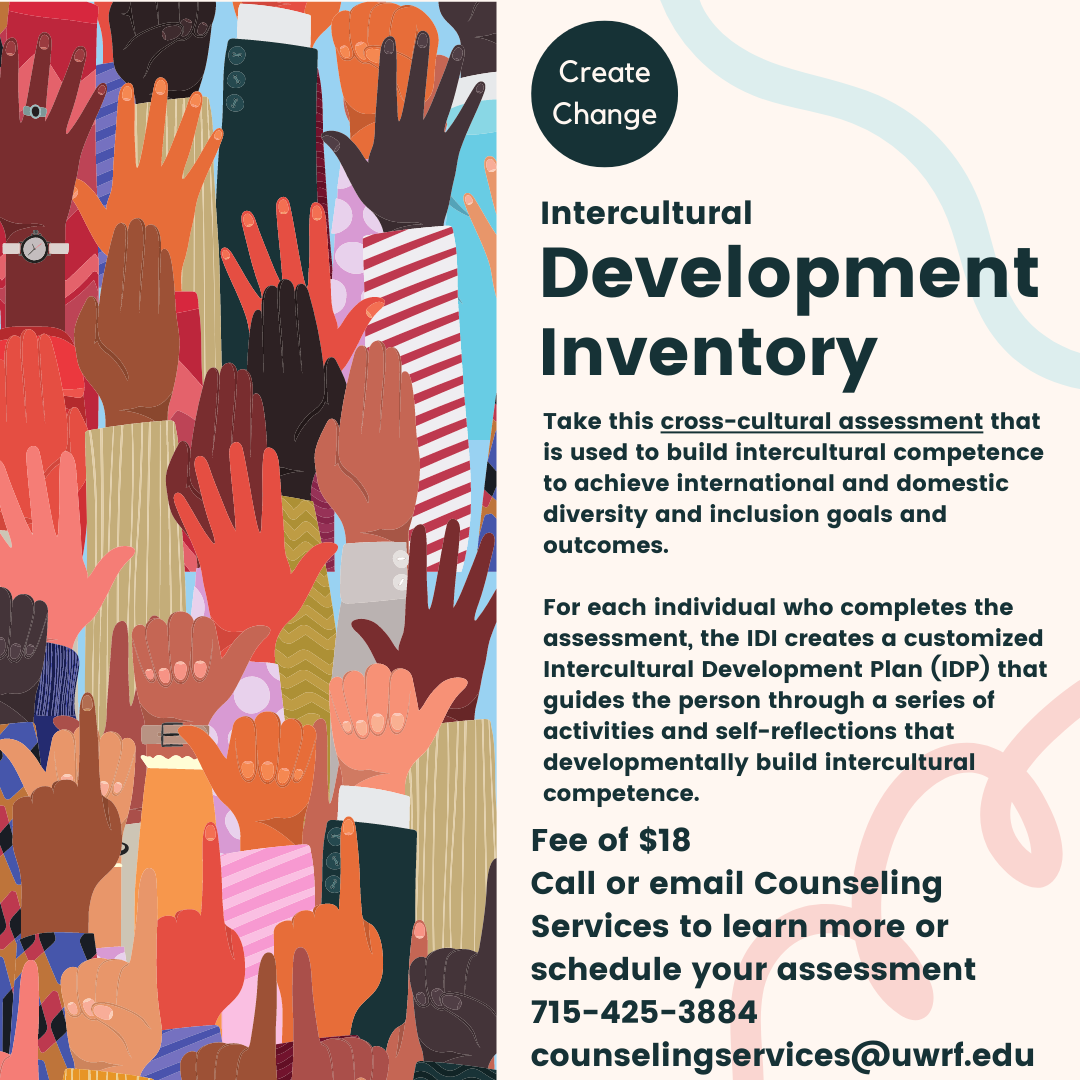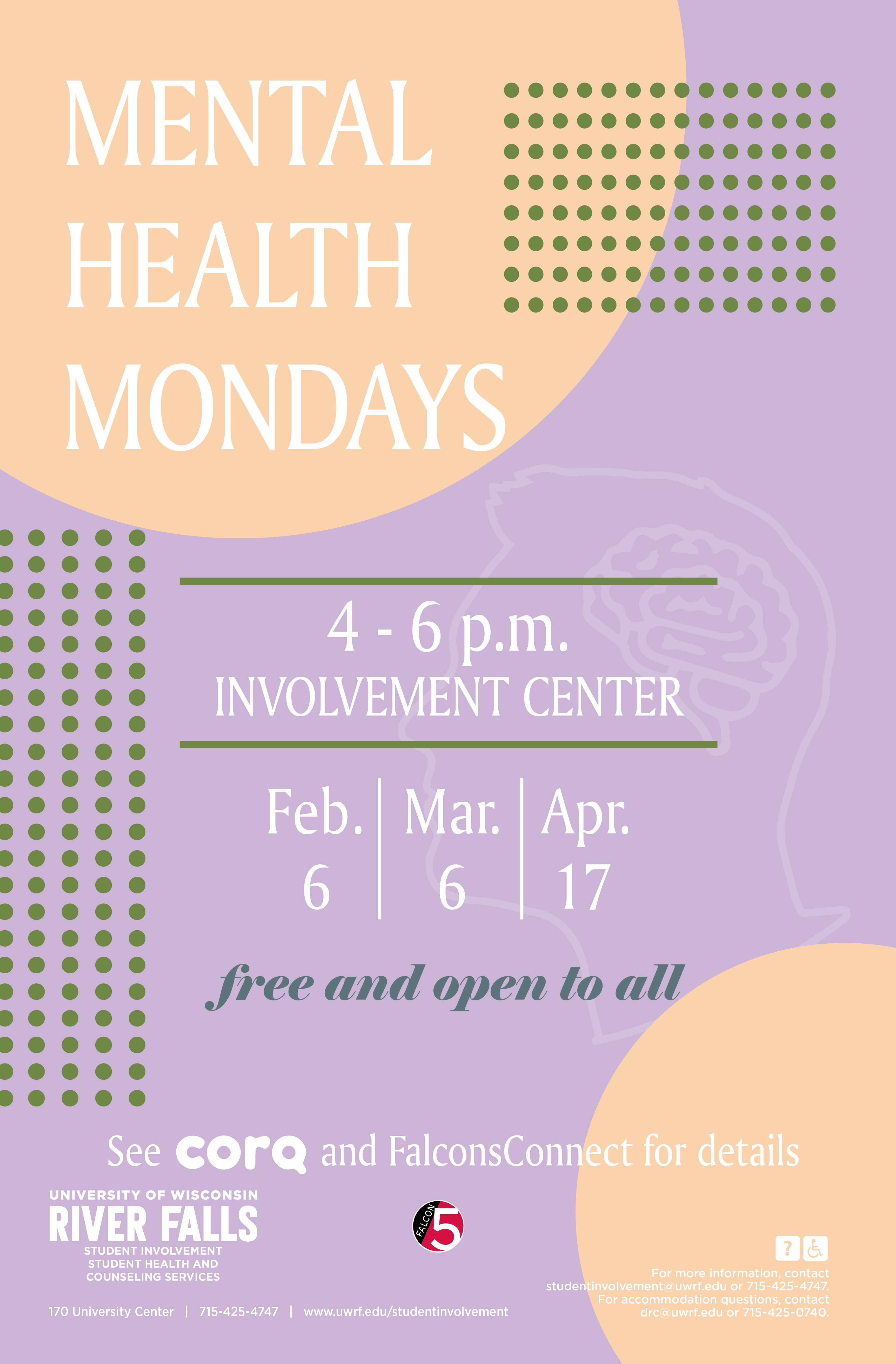 How do I learn more about?
- Common mental health issues (A - Z Index)
- Improving my personal wellness
- Suicide prevention efforts at UWRF Summer 2019
Counseling Services Contact Information
254 Rodli Hall
410 South 3rd Street
River Falls, WI 54022
Fax 715-425-3573
Ph 715-425-3884
counseling.services@uwrf.edu (Please call to make an appointment)
Email is not a confidential mode of communication and it is inappropriate for conveying information of an urgent nature and/or for relaying information to and from medical or mental health providers.  If this is an emergency, call 911.  This e-mail is not monitored 24/7 and it not intended for urgent issues or emergencies.  Although we do our very best to respond within 3 business days, because of holiday weekends and staff's schedules, there may be times when this is not possible.  For questions or for more information about UW-River Falls Student Health and Counseling Services, contact our office during regular business hours (M-F 8 a.m. to 4:30 p.m.) at 715-425-3293 or 3884.
Survey Data:



UWRF Mental
and Physical Health
Student Health and Counseling Services Infographic 2019/2020