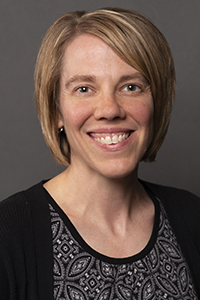 Greetings, Prospective Students!

Welcome to a department where teaching is our top priority. From the moment you arrive on campus, our faculty take a personal interest in your educational progress. We strive to bring interactive and engaging experiences to the classroom and beyond.
With six different majors and various minors, we provide unique interdisciplinary opportunities and collaborations across unusual boundaries. From Geology to Environmental Science and Conservation to Horticulture... we hope you will find the career path that is right for you.
We welcome you to campus, and encourage you to meet with us and tour our facilities. Should you have questions, please feel free to contact us at any time.

Regards,
Holly Dolliver
Chair, Department of Plant and Earth Science
holly.dolliver@uwrf.edu