Welcome!
Grants and Research Administrative Fellow 
The Provost's Office has announced the creation of a Grants and Research Administrative Fellow. This position will support grant and research work by encouraging, facilitating, and supporting members of the campus community in securing external funding for their research endeavors. The fellow will identify grant opportunities for UWRF, provide pre-award support, grant application coordination, and post-award administration of grants for the campus community. Providing proposal writing support for federal, state, and private grant funding opportunities is required. The fellow will support daily operations of the Grants and Research Office and assume minimal responsibilities of the office as needed. The fellow may also author their own grant proposals.
 
One program participant will receive a one-course release each semester for the 2021-22 academic year. Non-instructional participants will be reassigned to the Grants and Research Office for a percentage of time equivalent to that of instructional staff course reassignment (typically 8-10 hours per week).  Participants on nine-month contracts may also receive summer stipends depending on the extent of fellowship responsibilities and available funding provided by the Provost's Office. The successful applicants will retain office space in his/her home departments.
Eligibility: The program is open to academic staff, which includes faculty, IAS and non-instructional academic staff. All applicants should be on full-time appointments. Reassignment time is negotiable, and all efforts will be made to consider ways to accommodate applicants from a wide range of positions. The AFP is intended to allow participants to take on administrative work in lieu of regular position responsibilities. It is not intended to be done as an overload. 
Application process: Applicants who wish to be considered for a 2021-22 appointment, potentially beginning in summer 2021, should submit the following to Molly Van Wagner, Office of Grants and Research, molly.van-wagner@uwrf.edu by Feb. 1, 2021. 
 •    Application form (endorsement of department chair and dean are required)
•    Letter of interest focusing on related skills/experience and career goals 
•    Updated vita
•    The names of two campus references
 An online application is available.
Grants & Research Administrative Fellow Application
Important COVID–19 Notice:
The Grants and Research Office is currently not conducting in-person business due to the COVID-19 pandemic. All services are provided remotely. Grant proposals are still being developed and submitted along with all support services. Remote video sessions can be scheduled to discuss any questions or issues that arise. Please email molly.van-wagner@uwrf.edu
Grants & Research COVID-19 Resources
The goal of the Grants and Research Office is to encourage, facilitate, and support UWRF faculty and staff in securing funding for their research endeavors.
Proposal Routing & Approval Form
Accelerate & Diversity Your Funding Search Results with Pivot-RP 
Jan. 22  |  Noon-1:15 p.m.



REGISTER
HERE
!
Uncover the right funding opportunity for your next project. Learn to harness the power of the web-based funding database Pivot-RP to maximize search efforts.
With more than 20 years of experience, Pivot-RP is a proven and trusted funding awareness solution for hundreds of the world's leading research institutions. Pivot-RP connects researchers to financial support by leveraging the most comprehensive global source of sponsored funding opportunities and includes scholarly profiles to match researchers with financial partners and collaborators. 
During this highly-interactive webinar, Pivot-RP staff will perform live searches to demonstrate key Pivot-RP database functions, offer best practices for effective searches and respond to attendee questions throughout the session.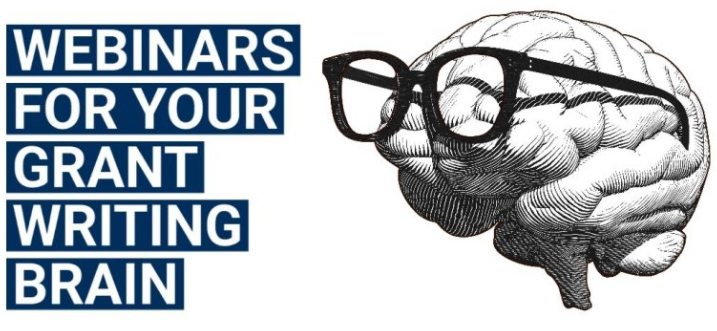 The Following are The Webinars Offered: Register Now!
 
Tools for Finding Funding: PIVOT/Grants Resource Center
Oct. 1, 2020 | 2-2:45 p.m.
Thousands of funding opportunities are out there—ready to
be discovered—and information about them is right at your
fingertips. Don't always have the time to conduct routine funding
searches? Learn to harness the power of web-based funding
databases and make them work for you! In this session, learn
how to use PIVOT and the Grant Resource Center's GrantSearch
to maximize search results.
Foundation Major Research Instrumentation (MRI) Program
Oct. 7, 2020 | 12-12:45 p.m.
The NSF MRI program is one of a handful of opportunities
provided to researchers to obtain funding for that critical piece
of equipment needed to take their work to the next level. In
this session, learn how your institution can acquire shared-use
research/research training instrumentation to help you advance
contributions to your field.
Common Grant Writing Pitfalls
Nov. 5, 2020 | 2-2:45 p.m.
A central question that every successful grantseeker must
understand is: "Why do grant applications fail?" Answers to this
question range from "failure to follow the guidelines" to "no
plan for sustainability." In this session, you will see common
but flawed responses that are often included in proposals. Key
dimensions will be explored, drawing attention to what went right,
where the narrative veered off course, and what might be done
to rescue the passage. These negative examples highlight grant
pitfalls others have made and ones that you will want to avoid.
Budget Building Fundamentals
Nov. 11, 2020 | 12-12:45 p.m.
The budget and budget narrative portion of your application is
an additional opportunity to effectively expressing your project
idea. As such, these documents should fully reflect what you
have written in your proposal narrative, and at the same time be
compliant with the sponsor's published parameters for budgets
as well as with your campus' budgeting policies—a task which
can be daunting for many grantseekers! In this session, while
learning about the fundamentals of budget building, you will take
away tips for navigating the budgeting process while developing
your proposal.

Finding Funding: Spotlight on Freshwater Collaborative of Wisconsin
Dec. 3, 2020 | 2-2:45 p.m.
The Freshwater Collaborative of Wisconsin (FCW) was launched
in 2019 to leverage Wisconsin's competitive advantage to be a
global leader in freshwater science, technology, entrepreneurship
and economic growth. In this session, you will learn about Grand
Water Challenges for Wisconsin and the funding opportunities
available through FCW to enable UW System investigators to
develop and coordinate their research, training and educational
activities across disciplines, organizational, geographic and
international boundaries to address these challenges. FCW
Executive Director Dr. Marissa Jablonski will even offer proposal
writing tips to increase your odds of funding success.
Grants and Fellowships in the Humanities and Social Sciences
Feb. 4, 2021 | 2-2:45 p.m.
Particularly in the humanities and social science, a number of
grant and fellowship programs exist for faculty who wish to
produce a major piece of scholarly work. In this session, you will
learn about basic resources for identifying funding sponsors and
will examine profiles of select domestic and international funding
opportunities that might support your research, scholarship and
creative activities.

Cancelled:
Finding Funding: Spotlight on the U.S. Department of Agriculture, National Institute of Food and Agriculture (NIFA)
Feb. 10, 2021 | 12-12:45 p.m.
This webinar has been cancelled. The U.S. Department of Agriculture, National Institute of Food and Agriculture (NIFA) will host its own webinar "Applying for NIFA Competitive Research as a Small or Mid-Sized Institution" on Tuesday, Feb. 9 at 1 p.m. If you have an interest in this topic, you are encouraged to register for that event. Look for more information about the event on the Department's calendar of events, at nifa.usda.gov/calendar. Previous grant program webinars can be viewed at youtube.com/user/usdaagscience/videos.

Analyzing RFPs for Sponsor Hot Buttons
March 4, 2021 | 2-2:45 p.m.
Your responsibility as a grant writer is to present great ideas that
appeal to the values and priorities of the sponsor. Persuasive
proposal writing begins with reading the sponsor's request
for proposal (RFP). In this session, you will learn a three-step
RFP analysis process to identify sponsor hot buttons and the
evaluation criteria by which grant applications will be judged.
You will also consider ways to integrate persuasive themes
throughout a proposal narrative.

Collaborative Grantseeking: Accumulating Precious "Wins" & Avoiding Painful "Losses"
March 10, 2021 | 12-12:45 p.m.
The benefits of collaborating are many, but well-intended grant
collaborations don't always turn out as planned. This session will
explore key factors that determine whether grant collaborations
produce precious "wins" or painful "losses." You will learn about
the different types of collaborations and characteristics that
contribute to success when managing people and projects. You
will also learn tips for integrating the concept of collaboration
throughout your proposals.

REJECTED!—Time to Reconsider or to Revise and Resubmit?
April 1, 2021 | 2-2:45 p.m.
Receiving a rejection letter from a sponsor can be heartbreaking.
While billions of dollars are available in grant funding,
competition is intense and success rates can be disappointingly
low. And nothing is more frustrating than when reviews for a
rejected proposal come back as "excellent" and "fair." In this
session, you will explore strategies for unpacking reviewer
comments, distinguishing between critiques to take seriously and
remarks to ignore and for strategizing a pathway forward.

Finding Funding: Spotlight on National Endowment for the Humanities (NEH) Summer Stipends
April 7, 2021 | 12-12:45 p.m.
Are you looking for some summertime support to jumpstart
your humanities-related scholarly research? Or, maybe you have
a book contract and need the summer away from teaching to
dedicate time to the writing process? Then consider checking
out the NEH Summer Stipend program, which supports
continuous full-time work on a humanities project for a period
of two consecutive months. In this session, learn more about
the program and its requirements, the application process and
strategies for submitting your best proposal.