Director of Grants and Research
Diane Bennett, Ph.D.
Diane started as director of Grants and Research in June 2016. She is responsible for the oversight of all faculty and staff research and program grant submissions. She collaborates and supports the university-wide research environment, including supporting evolution of new research, maintaining a competitive research infrastructure, developing and managing campus-wide research policies, and overseeing  administrative management of all sponsored research activity.
After earning a B.S. in chemical engineering from the University of Texas at Austin, Diane earned a M.S. and Ph.D. in Polymer Science and Engineering from the University of Massachusetts at Amherst and was awarded an NSF Research Fellowship. Following this Diane spent 14 years raising a family in various locations in Germany, Turkey, and the U.S. While overseas, she earned her credentials as a USPTO registered patent agent and had her first teaching assignment as a chemistry and physics teacher in an international missionary school in Istanbul. 
Diane started working as an adjunct instructor in the Physics Department at UW-River Falls in 2008. She also served as the broadfield science program director and the associate director for STEMteach.  
Phone:  715-425-3195; Email:  diane.bennett@uwrf.edu
Mailing address:  Diane Bennett, 101 North Hall,  410 S. 3rd Street,  River Falls, WI 54022-5001
Grants Accountant
Cindy Yunker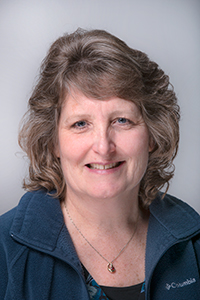 You can find Cindy on the second floor of North Hall (room 220b).
Phone: 715-425-0710; Email: cindy.l.yunker@uwrf.edu