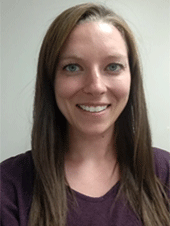 Sam Oswald
B.S. Physics - UW-River Falls
I am an Associate Characterization Engineer for Stratasys, based out of River Falls, WI. My job consists of testing thermoplastics we make in house; from tensile and flexural strength, resistivity, dissolution, burn testing, TGA, GPC, FTIR, Specific Gravity, and Density just to name a few. I also do 3D printing making sure our filament is within spec, whether that be through color match, correct resistivity, tensile strength, and whether it prints correctly and troubleshoot any problems.
I didn't realize how great of a program UWRF had until I joined SPS and was told we were in the top 10%. I never really took this to heart until my second internship at Thomas Jefferson National Accelerator Facility working on a computer program when I found out how much of an impact my schooling was. Getting into the internship was a HUGE accomplishment and when meeting with the director of the facility he was amazed that I gave up my internship (would have been 2nd year) working on the IceCube project. He told me that it's such an amazing internship just to have and was shocked I didn't join again. My 4th internship is where I ended up starting my career here at Stratasys. Professors helped so much with enrolling in internships and because of that I have my current job. At a career fair I gave my resume to a software company and they were shocked at the amount of computer programming I had done without having a minor or a major in the field. They told me beginning software engineers don't even have that much experience! My classes at UWRF were extremely difficult, but I loved each and every one, not just because I loved the material but because my professors all took their time to help me when I had questions (which was CONSTANTLY). The professors helped me find the career field I wanted to go into. The environment is friendly, but competitive making everyone do their best and therefore excelling all of our chances for success in our careers. I will always recommend anyone interested in physics to go to UWRF they will be in good hands with the amazing professors!