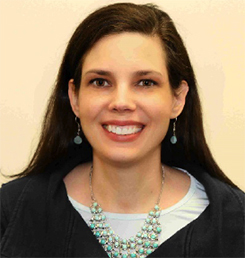 Alicia Thode
B.S. Physics - UW-River Falls
M.S. Reliability Engineering - University of Maryland
I work as a Senior Reliability Engineer at Medtronic supporting new product development in the Neuromodulation business unit. The job of a Reliability Engineer is to ensure that products perform as expected in defined use environments throughout their intended life. I work with cross-functional teams to ensure that reliability is designed into Medtronic's products by establishing reliability requirements,  predictions,  allocations,   growth plans, and testing. I also make recommendations to the design team based on legacy product performance in the field.
The UWRF Physics department prepared me well for life in the corporate world.  I came away from the physics program with a strong foundation that allowed me to work in multiple corporate environments including the defense, medical device, and commercial industries. The critical thinking skills I learned at UWRF continue to be the foundation for everything I do for my job.  Advanced Lab was extremely valuable as it taught me best practices for documentation, a critical skill to have whether it's documenting an experiment/test, writing a report or just conveying my thoughts to a colleague via e-mail.  The coursework I completed for my Physics degree and minor in Mathematics prepared me well for my subsequent graduate work in Reliability Engineering.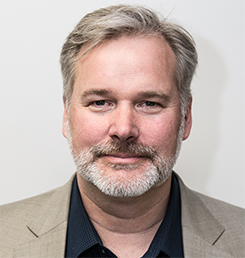 Brent Niccum
B.S. Physics - UW-River Falls

I am the Owner CEO/CTO of the NCCM Company, a technology company working with non-woven materials.  We create high tech rollers used for wringing liquid off coiled metal production lines in the primary metal markets and Automotive markets.
The UWRF Physics department was an immense help to my career.  I worked at 3M for 18 years but when I first started I was competing with Chemical and Mechanical Engineers with many of them wondering what a guy with Physics could do.   I found  that I approached problems very differently than my peers.  Because of my training at UWRF I could not only do my job effectively but I could make others around me better by bringing a different skill set and method of looking at problems.  I developed a love for understanding how things worked and how to work with others to achieve far more than I could achieve alone.  It also gave me the analytical skills to run a successful global business.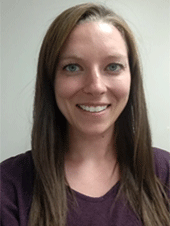 Sam Oswald
B.S. Physics - UW-River Falls
I am an Associate Characterization Engineer for Stratasys, based out of River Falls, WI. My job consists of testing thermoplastics we make in house; from tensile and flexural strength, resistivity, dissolution, burn testing, TGA, GPC, FTIR, Specific Gravity, and Density just to name a few. I also do 3D printing making sure our filament is within spec, whether that be through color match, correct resistivity, tensile strength, and whether it prints correctly and troubleshoot any problems.
I didn't realize how great of a program UWRF had until I joined SPS and was told we were in the top 10%. I never really took this to heart until my second internship at Thomas Jefferson National Accelerator Facility working on a computer program when I found out how much of an impact my schooling was. Getting into the internship was a HUGE accomplishment and when meeting with the director of the facility he was amazed that I gave up my internship (would have been 2nd year) working on the IceCube project. He told me that it's such an amazing internship just to have and was shocked I didn't join again. My 4th internship is where I ended up starting my career here at Stratasys. Professors helped so much with enrolling in internships and because of that I have my current job. At a career fair I gave my resume to a software company and they were shocked at the amount of computer programming I had done without having a minor or a major in the field. They told me beginning software engineers don't even have that much experience! My classes at UWRF were extremely difficult, but I loved each and every one, not just because I loved the material but because my professors all took their time to help me when I had questions (which was CONSTANTLY). The professors helped me find the career field I wanted to go into. The environment is friendly, but competitive making everyone do their best and therefore excelling all of our chances for success in our careers. I will always recommend anyone interested in physics to go to UWRF they will be in good hands with the amazing professors!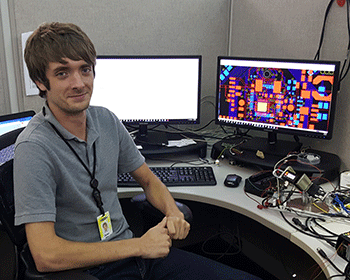 Dylan Miller
B.S. Applied Physics - UW-River Falls
Associate Multidisciplinary Design Engineer - Software at Banner Engineering Corporation.  As a Multidisciplinary Design Engineer, I write embedded software for Industrial Sensors and Indicators.
The UWRF Physics department impacted my career in a positive way, by teaching me how to solve problems by breaking them down into their fundamental parts and to figure out what information I need to solve them.  This problem-solving technique has been proven successful, for me, on a daily basis.  The UWRF Physics department staff is incredible, and was very personally involved in encouraging me to succeed.  The hands-on labs were very effective in solidifying the theory into practical results and experience.
The UWRF Physics Department encourages success through hands-on learning, personal interaction, and genuine encouragement.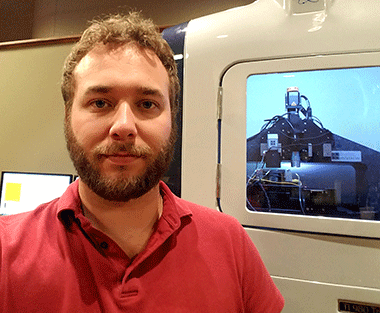 Robert Dietrich
B.S. Physics - UW-River Falls
Job Title: Applications Engineer
Description: As an Applications Engineer for Bruker's Nano Surfaces division, I design nanoindentation experiments to obtain the material properties of customers' samples. Running experiments and providing results via written technical reports and application notes are my primary duties. I study materials that have nano-scale features, such as thin films and nanocomposites. I also participate in the development and testing of new technologies from the Research and Development department, providing suggestions and feedback as requested.

The UWRF Physics program provided an indispensable skillset that I draw on daily in my career. Three of the courses that have given me an edge in this field are: Advanced Lab (experiment design and thorough documentation), Digital Electronics (FPGA programming and instrumentation), and Condensed Matter Physics (material science and crystallography). My coursework provided a foundation on which I can easily expand my knowledge and expertise.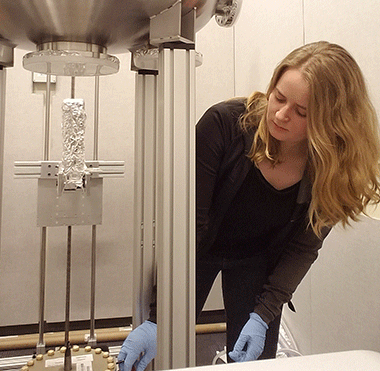 Angela Ludvigsen
B.S. Physics - UW-River Falls
Graduate student in Condensed Matter Physics at Rutgers University.  
My experience at UWRF instilled in me a desire for adventure.  In addition to rigorous coursework and demanding laboratory requirements, UWRF Physics offers wonderful opportunities for student growth.  With the support and encouragement of the physics faculty, I gained significant skills in research and research communication.  In addition to many opportunities to present my UWRF research, I was selected twice to present at two American Physical Society March meetings.  I had three summer research opportunities, one in the USA in condensed matter physics, one in France in atomic physics, and one in England collaborating with a team doing research similar to optics work we were doing at UWRF.  I participated in my local UWRF chapter of the Society of Physics Students (SPS) were we did science outreach, fired our trebuchet, and ate pizza.  SPS National sent me to Washington DC twice for conferences and once to Malta to represent the USA at the International Conference of Physics Students.  I had not known that programs like this existed, let alone dreamed I would be able to participate.  Most certainly, none of this would have been possible without the committed and engaged faculty of the UWRF Physics Department.  I owe my success to the solid academic foundation in breaking down problems and in increased self-reliance inspired by my professors. The UWRF Physics Department is genuinely dedicated to offering students stellar opportunities to grow both in science and in leadership.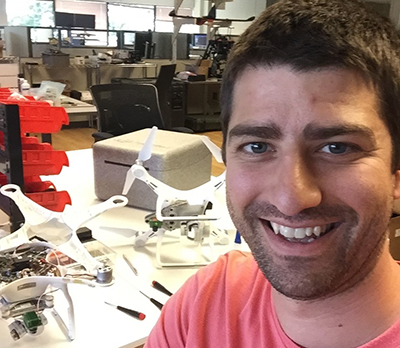 Peter Gagliardi
B.S. Applied Physics - UW-River Falls
Job: Systems Engineer
Work for Sentera, Richfield MN. Drone Company specializing in end-to-end data solutions. Infrastructure and Agriculture are our main fields. Collection, management, and use of big data. I work in a lab to design NDVI sensors that are better, lighter, easier to use. I also work to integrate the sensors onto any platform that will best fit customers needs.

UWRF Physics department uniquely prepared me to handle the variety of tasks I complete daily. The course work I had exposed me to both equipment and lab practices that have aloud me to fit into this team of veteran Lockheed Martin engineers without missing a step.