Welcome Dr. Ashlyn Spring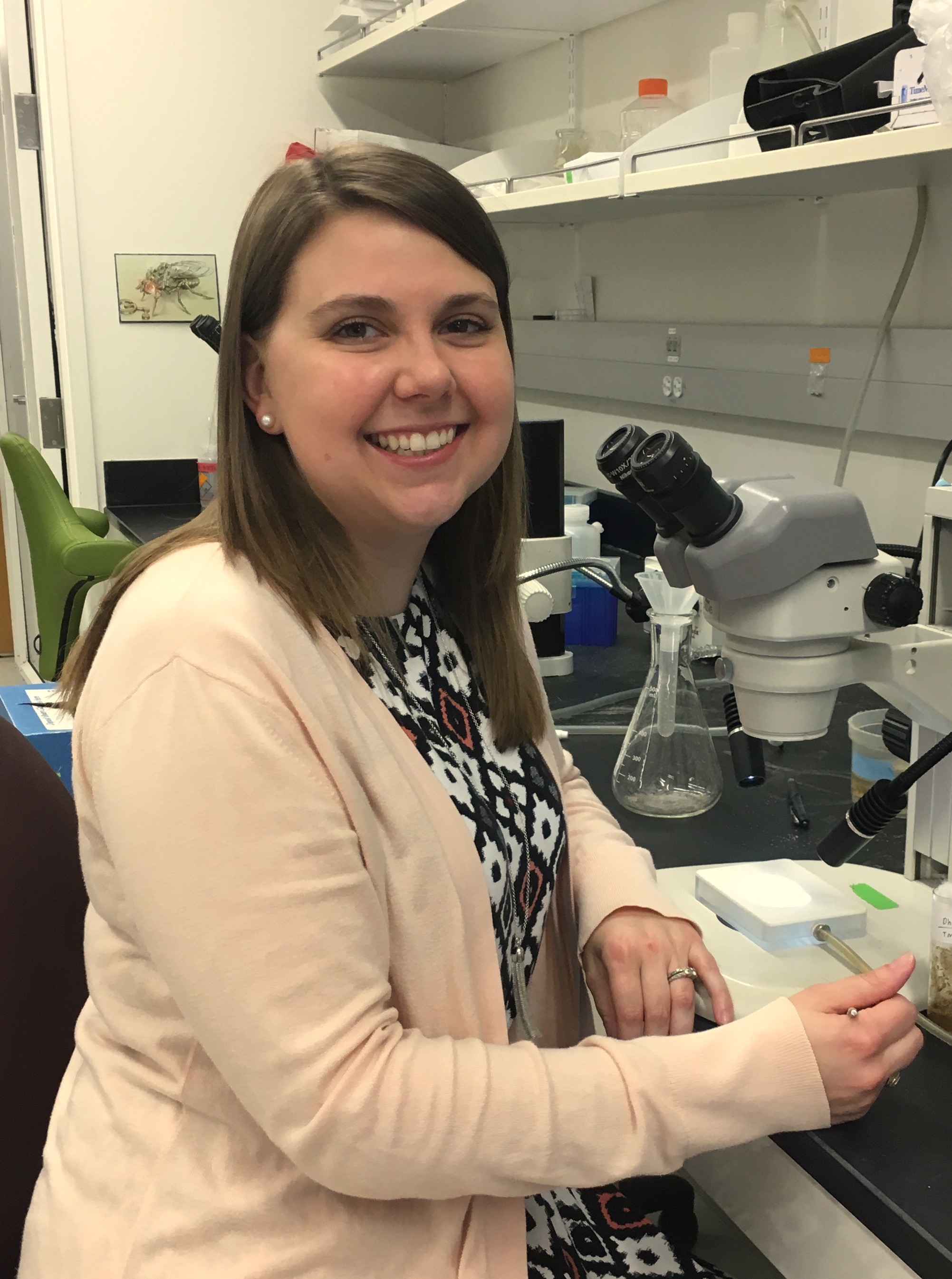 The Biology Department at UWRF would like to welcome Dr. Ashlyn Spring as an Assistant Professor of Biology. Dr. Spring will be teaching BIOL 160 - Freshman Research Focus this fall.
Dr. Spring received a bachelor's degree in Biochemistry and Genetics from Texas A&M University and subsequently pursued her interests in genetics and biology at the University of Iowa, where she earned a PhD in Genetics. More recently, she engaged in postdoctoral studies at the University of North Carolina, Chapel Hill where she developed a research program aimed at understanding the cellular and molecular mechanisms that drive a common childhood disorder, Spinal Muscular Atrophy. During her time as a postdoc, she also taught Introductory Biology and Neurobiology courses at North Carolina Central University.  At UWRF she looks forward to developing and teaching student-centered curriculum in biology, mentoring undergraduate students, and studying Spinal Muscular Atrophy. In her free time, Ashlyn enjoys cooking (and eating), reading, fishing, bicycling, home remodeling, and spending time with her partner, Josh, and her Basset Hound-Dachshund mix, Lacey.