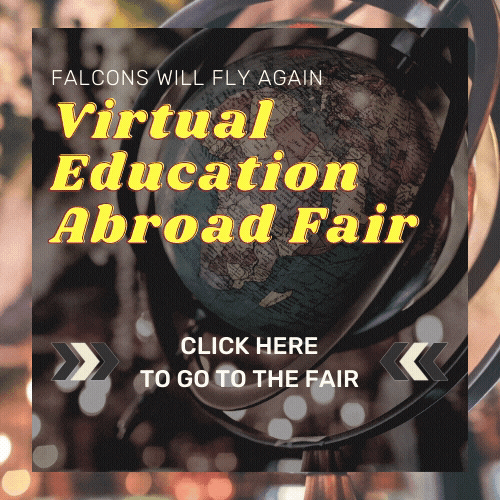 While physical access on campus is limited due to COVID-19, the Office of International Education (OIE) is still working to support your international experiences. We will see you all soon - never stop dreaming about your next adventure! 
Education Abroad:
The Office of International Education (OIE) is making decisions about program cancellations on a rolling basis to allow for the most up-to-date assessment of conditions. Above all, the top priority is the  health and safety of students, faculty and staff engaged in education abroad. 
For questions or assistance, contact the Office of International Education at studyabroad@uwrf.edu. 
International Students and Scholars:
International students and scholars have continued virtual and limited in-person services from our office. Contact iss@uwrf.edu for assistance.
The Office of International Education supports the internationalization of the UWRF campus through engagement with:
Education Abroad
International Student & Scholars
Global Partnerships
International Education: Planning Our Future. This session provides critical information on international education at UWRF, receiving international students in your courses, and faculty opportunities for international engagement. Check out the PowerPoint slides and let us know if you have any questions.