As we kick off the 2018-2019 academic year, we are excited to announce new events and initiatives in the Music Education program at UWRF. We hope you can join us! 
Contact Dr. Paul Budde for more information. 
---

Ukulele Workshop 

We are excited to kick off the 2018-2019 academic year with a Ukulele Workshop on Saturday, September 15, 2018 (1 PM to 7 PM). All are welcome - no experience needed! If you need a ukulele to play at the workshop, please email Dr. Paul Budde.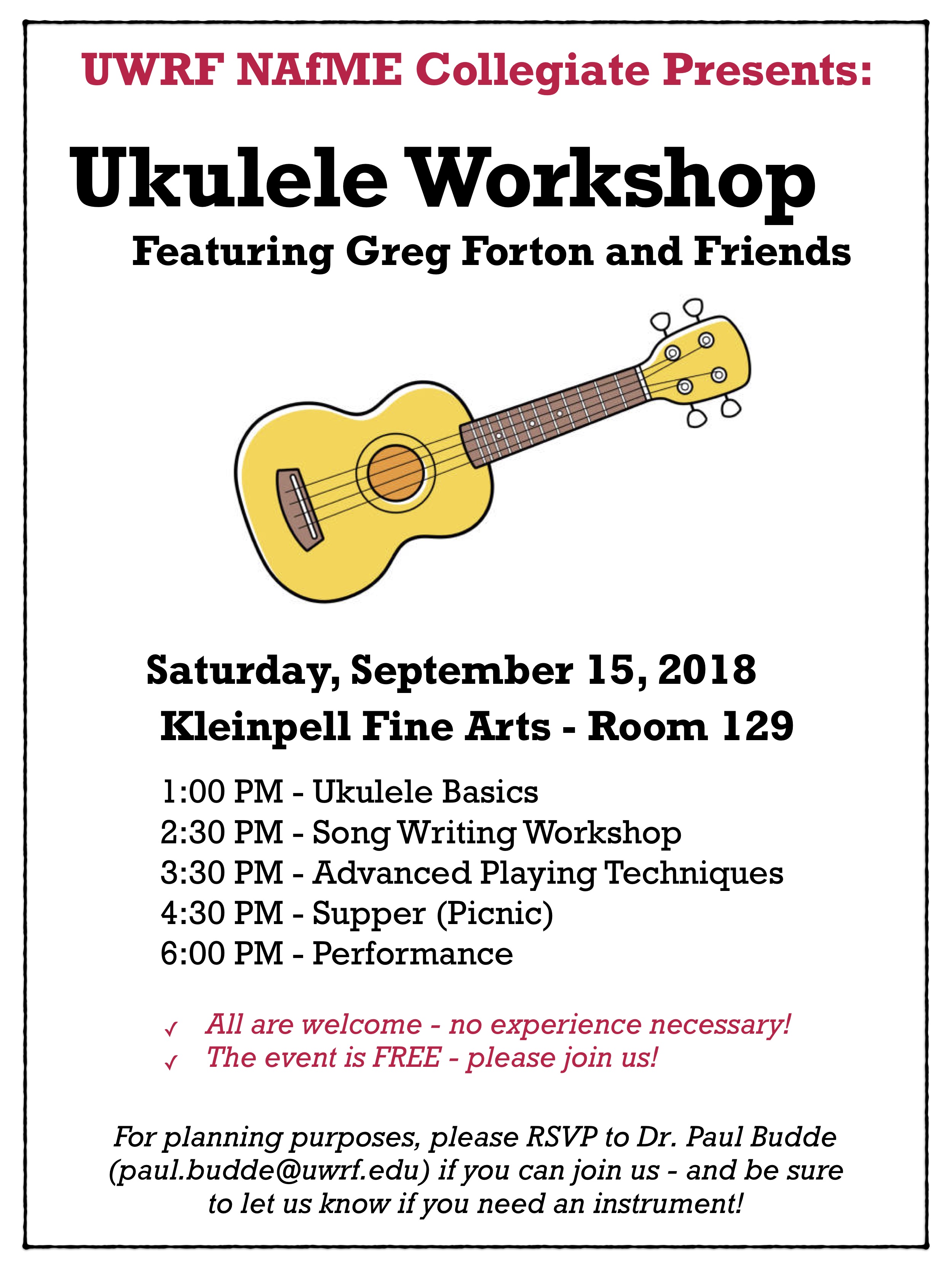 Click HERE to download the Ukulele Flyer.
 
---

NAfME Collegiate Meetings 

Please see our NAfME Collegiate page for information about meetings and events for our student organization. We have a terrific lineup of guests for the 2017-2018 academic year - please come to learn and grow with us!
---

SongWorks Educators Association - Summer Certification Courses


Please see the SongWorks website for information about 2019 Summer Certification Courses. We are excited to host this event at UWRF again (July 8-12, 2019)! Thanks for helping to spread the word!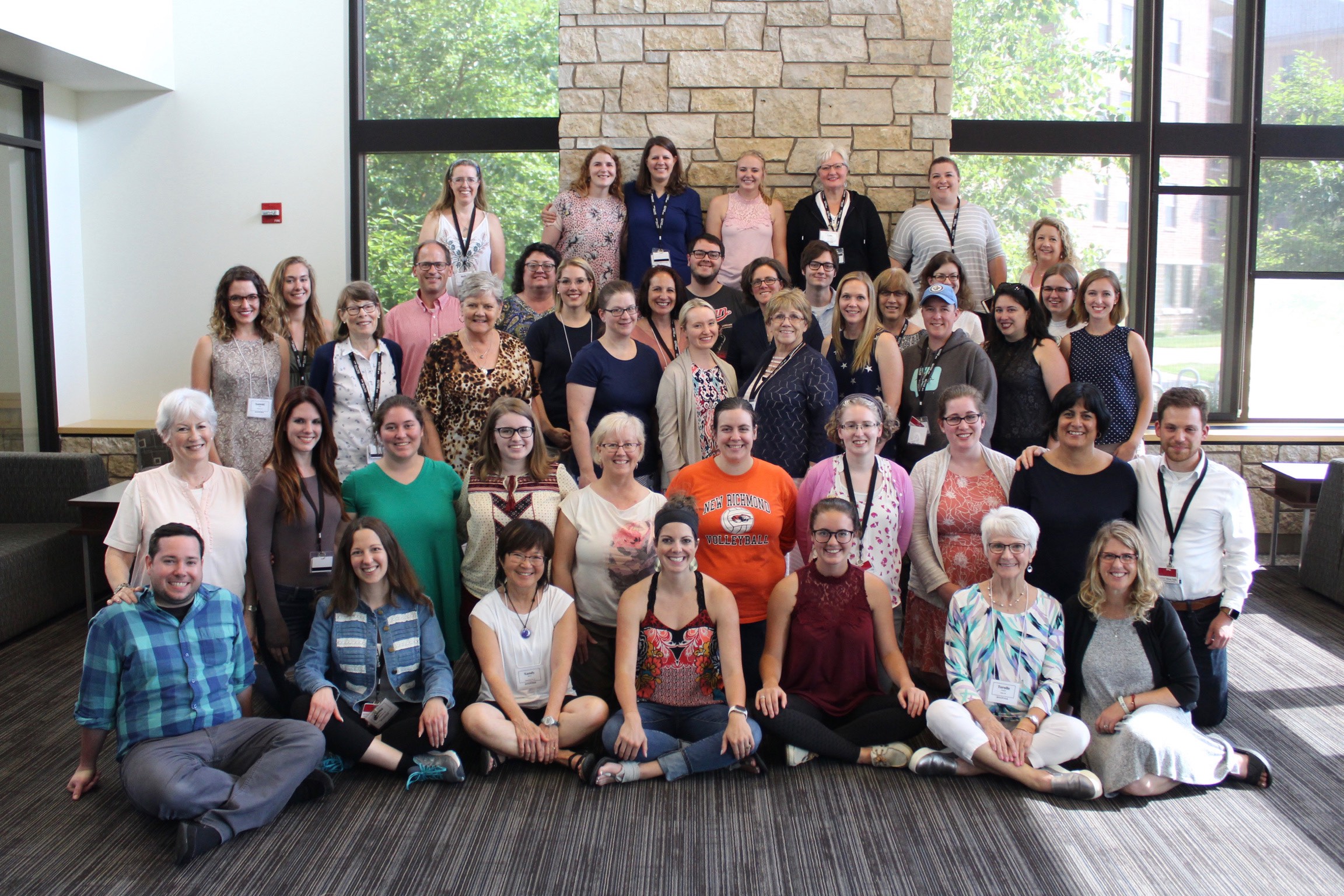 ---

Music Education at UW-River Falls

At the University of Wisconsin-River Falls, teacher education is a primary focus of the Music Department. The courses included within our Music Education degree plans are purposefully designed to ensure that students develop the professional skills and personal attributes needed to be outstanding elementary, middle-school, and high-school music educators, as well as top-notch musicians.
Respect the Past
Music Education faculty at UWRF celebrate the achievements that occur every day in music programs around the world.  We recognize that these accomplishments have been made possible by the outstanding work of music educators who have laid the groundwork for each of us today.  We are honored to have the opportunity to help our future educators build upon these rich traditions in Music Education, so that the children of tomorrow are afforded life-changing musical experiences that parallel what we experienced in our own lives.  
Embrace the Future
At the same time, we continually seek better ways to help our future educators meet the needs of students through the art of music, as we recognize that the world is ever-changing.  Driven by the relentless pursuit of excellence, we question, we re-examine, and we explore new strategies for teaching and learning in an effort to ensure that our current Music Education students are well-equipped to meet the needs of their future students for decades to come.  
Make the Most of Today
The future of Music Education is bright.  We look forward to the adventures ahead, including opportunities to collaborate with K-12 music educators, explore research trajectories that inform teaching and learning, and continually revise our curriculum to better meet the needs of our students.
 
---