Get the Career Fair App!
The UWRF Career Fair App has changed - Handshake will be your interactive guide to the Career Fair.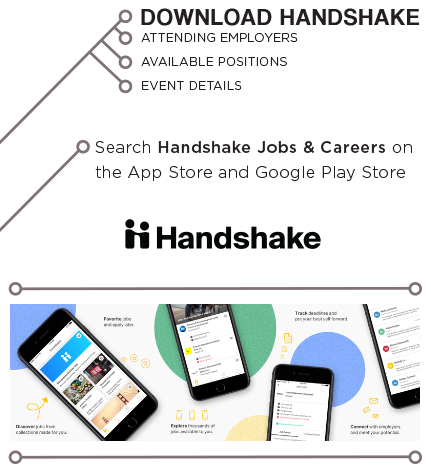 Handshake Features
Complete Company Listing: Search for companies based upon major, work authorization, and position type. Detailed information on each company accelerates your research. Mark potential employers as favorites.
Event Details: Add pre-fair events to your calendar.
Download Handshake today!