Gallery 101
2022 — Spring Semester

January 24–March 4
Mackenzie Serwa
My greatest interests lay in the processes of the world. It is the minutiae of detail, documentation of the overlooked, and the desire to accentuate processes over their culmination that have come to define my work over the last two pandemic-limiting years. 
Utilizing photography and video projection, I aim to capture the emotive characteristics of glass process and nature: gloryhole light reflecting like the sun dipping below the horizon, the color of the sky shifting the same as cooling glass, the ripple of cresting waves like flame moving over the body of a piece. A marriage of intricacies, seemingly incompatible, coming together to a seamless exploration of the meditative and esoteric qualities that exist in both.
March 14–April 8
Juried Student Exhibition
The University of Wisconsin-River Falls Art Department is excited to present the annual Juried Student Exhibition, which runs from March 14–April 8, 2022, in Gallery 101. Included in the exhibition will be UWRF Art Department student artwork representing media including: painting, drawing, photography, printmaking, glass, ceramics, sculpture, mixed media, and design.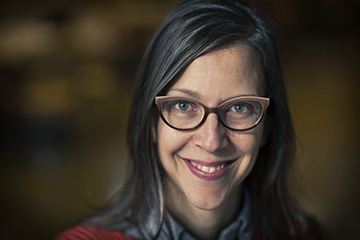 Juror: Alyssa Baguss
Baguss's practice explores mediated natural environments through the drawing processes and interactive creative experiences. She is a 2015, 2017 and 2019 recipient of the Minnesota State Arts Board Artist Initiative Grant, the 2017/18 Jerome Foundation Fellowship for Emerging Artists and a part of the Minnesota Artist Exhibition Program at the Minneapolis Institute of Arts in 2020. Her work has been exhibited at the Rochester Art Center, Minnesota Center for the Book Arts, and Minnesota Museum of American Art.  
April 15–May 6
BFA Thesis Exhibition
Shelby Behrens
Ethan Eberhardt
Maggie Hermersmann
Savannah Linkert
Gabrielle Pechacek
Eva Schrank
Skylar Youngren