Faculty (A–Z)

Art Department faculty and staff are listed in alphabetical order. Use the list menu (right) to quickly find a specific faculty or staff member.

Eoin Breadon
Art Department Chair 
Associate Professor of Art (Glass)
Office: 172 KFA
Phone: 715-425-0605
Email: eoin.breadon@uwrf.edu
Website: www.eoinbreadonglass.com

Heather Delisle
Associate Lecturer of Art (Art Education)
Office: 215 KFA
Phone: 715-425-3375
Email: heather.delisle@uwrf.edu
Michael Helke
Assistant Professor of Art (Ceramics)
Office: 
Phone: 
Email: michael.helke@uwrf.edu

Brett Kallusky
Assistant Professor of Art (Photography)
Office: B91 KFA
Phone: 715-425-4315
Email: brett.kallusky@uwrf.edu
Website: www.brettkallusky.com
Brett Kallusky was born in St. Paul and received his BFA from UWRF in 1998 (photography/printmaking) and his MFA in photography from Cranbrook Academy of Art in 2005. He has had recent exhibitions of his photographs at UWRF, Bethel University, and the Italian Cultural Center in Minneapolis. Brett was the 2005/06 recipient of the Miguel Vinciguerra Fulbright Fellowship to work on a photographic project entitled Viaggio con Le Viste, in Italy. In 2010 he received a Minnesota State Arts Board Initiative Grant to continue his photographic explorations in Italy. Prior to teaching at UW-River Falls, Brett was a full-time faculty member in the photography department at Ai Minnesota in Minneapolis, and an adjunct faculty member at Oakland Community College in Royal Oak, Mich. Brett lives in Minneapolis with his wife, two cats, and one dog.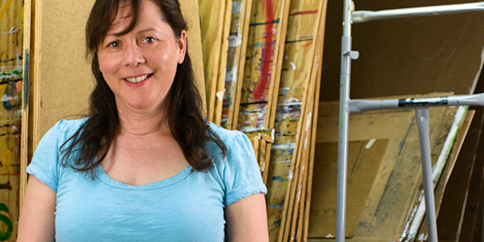 Jeannine Kitzhaber
Lecturer of Art (Painting)
Office: B89 KFA
Phone: 715-425-4332
Email: jeannine.kitzhaber@uwrf.edu
Website: www.jspoonerkitz.com
Ms. Jeannine Spooner Kitzhaber teaches painting and drawing classes at the University of Wisconsin-River Falls and brings a considerable amount of energy, experience and compassion to her teaching. Ms. Kitzhaber is an artist, educator and curator from the Twin Cities. She earned a BFA and an MFA in Painting and Drawing from the University of Minnesota-Twin Cities, where she also studied art history and English. A first-generation college graduate, Ms. Kitzhaber considers herself a lifetime learner. She furthered her education after graduate school by studying Japanese culture, screen, lithography and mono-printmaking processes and digital drawing and painting. 
In 2013-14, Ms. Kitzhaber was awarded a Minnesota State Arts Board Grant to create 12 map-based artworks. She has exhibited her work in regional, national and international venues. In addition, she has received grants for travel, mentorship and course redesign at UWRF. An award-winning artist, Ms. Kitzhaber has a studio in the Northrup King Building in NE Minneapolis. She lives in the Twin Cities with her husband and their two rescue dogs. Two of her three daughters are UWRF alumni in Art/Psychology and Social Work.   more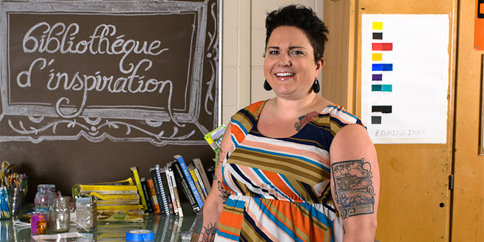 Ann Lawton
Lecturer of Art
Office: 229 KFA
Phone: 715-425-4367
Email: ann.lawton@uwrf.edu
Website: aelawton.com
Ann E. Lawton is an artist, art therapist and art educator. In her studio work, Ann works with mixed media modalities which allows the visual exploration of everyday experiences, from the meaningful to the mundane. As a registered art therapist, she works with a variety of populations in the St. Croix Valley. Ann currently teaches Introduction to Visual Art for non art majors, Introduction to Art Therapy, 2D Design Foundations as well as a variety of drawing courses.
Ann received her BS in broad area art with a minor in psychology from UW-River Falls and her masters of science in art therapy from Mount Mary University, Milwaukee.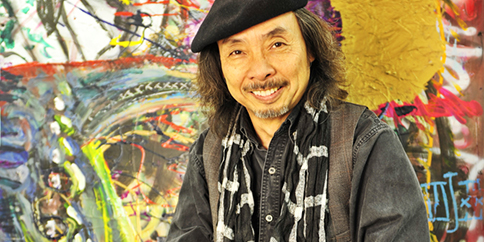 Peter Mak, DFA
Professor of Art (Painting & Drawing)
Office: 150 KFA
Phone: 715-425-4394
Email: peter.mak@uwrf.edu
Peter Mak is a professor of art at the UWRF Art Department where he has taught since 2004. Peter's artwork comprises of a range of medium from drawings, prints, digital photos, paintings, ceramic sculptures to installation work. He has been honored with awards (Best of Show and Distinguished Teacher), grants and museum permanent collections, has participated in over 55 solo and invited joint exhibitions, and has taught over 25 years in colleges and universities both in Hong Kong and America.   more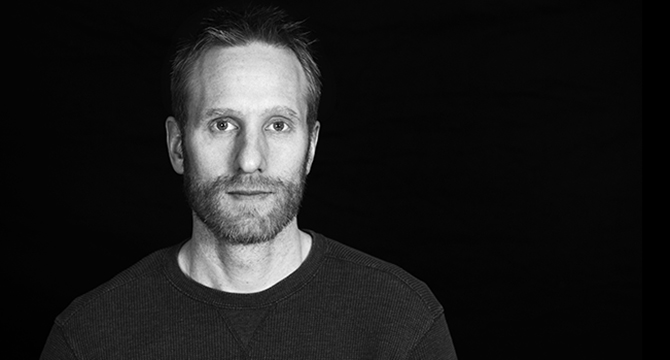 Dan Paulus
Associate Professor of Art (Graphic Design)
Office: 230 KFA
Phone: 715-425-4505
Email: dan.paulus@uwrf.edu
Dan Paulus brings extensive practical experience and theory to the classroom. He also continues to practice graphic design through his studio, Foci Creative. As a graphic designer and educator, Dan considers himself a determined problem solver and someone who enjoys a challenge. Design is his way to organize and clean up a cluttered environment. Solutions to communication problems become the goals that drive the decisions which influence his work. His research interests include how design can influence consumer debt, design student motivation, assessment-moving away from the letter grade, and infusing design into high school curriculum. Dan has also been involved with AIGA, the professional association for design, for over 10 years in Utah, Oklahoma, and now in Minnesota. AIGA has provided opportunities to get involved and stay connected to the design community. Dan believes that all these combined experiences encourages a more holistic classroom experience.
Mary Rohl
Associate Lecturer of Art (Graphic Design)
Office: 222 KFA
Phone: 715-425-4093
Email: mary.rohl@uwrf.edu
Nikki Schneider
Lecturer of Art (Printmaking)
Office: 
Phone: 
Email: nicole.schneider@uwrf.edu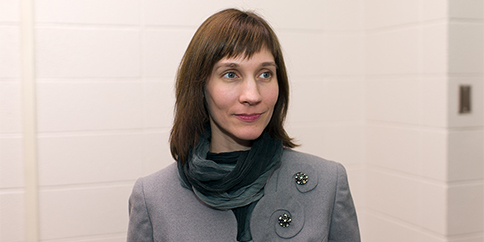 Kaylee Spencer, Ph.D.
Professor of Art (Art History)
Office: 217 KFA
Phone: 715-425-4629
Email: kaylee.spencer@uwrf.edu
Kaylee R. Spencer is an associate professor of art at UWRF where she has taught Art History since 2006. She served as department chair from 2013–2016 and has received awards for distinguished teaching in the College of Arts and Sciences. She offers introductory surveys of art history, along with upper-division courses on pre-Columbian, colonial New World, and contemporary art. Kaylee's research centers on the artistic traditions of ancient Mesoamerica. She has published numerous articles and book chapters focusing on Maya spirituality, art, and iconography. She combines approaches rooted in iconography, archaeology, hieroglyphic analysis, and phenomonology to investigate portraiture in ancient and colonial sculpture. In her recent work, she explores how spatial organizations of architectural programs frame viewing experiences at Maya sites in the Northern Lowlands, a region located in the Yucatan Peninsula, Mexico.  more

Susan Zimmer
Academic Department Associate
Office: 172 KFA
Phone: 715-425-4771
Email: susan.m.zimmer@uwrf.edu
Susan Zimmer, academic department associate, has worked for the Art Department for 15 years. She is an integral member of the department providing information on budget, class schedules, and student contact, as well as office support. Susan also maintains Gallery 101 working with the art faculty, staff and visiting artists to ensure the professionalism required for a formal art gallery.