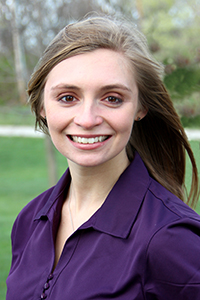 I am a junior pursuing a double major in Agriculture Business and Dairy Science Management with a Spanish minor. I have participated in Agriculture Future of America (AFA) events since the beginning of my freshman year at UWRF and in 2015 I was named a National Campus Ambassador for the second school year in a row. I was also able to attend several leadership events over the course of the year such as the AFA Policy Institute and the AFA Animal Institute.
At the Animal Institute in Kansas City, MO, we were given opportunities to meet with industry partners from companies such as Select Sires MidAmerica, Ceva Animal Health, Cargill Inc., American Royal Association and more. These representatives offered great advice on getting into the industry, balancing a social-career lifestyle and attending graduate school. The policy also allowed us to get the inside scoop on different career paths in the animal industry. The second day of the Animal Institute we were split into different groups to tour different companies within the animal industry. I had the opportunity to visit Shatto Milk Company, BioZyme Inc., Nestle Purina Petcare Company and Dairy Farmers of America. These visits were my favorite part of the institute because we were able to see such a wide range of businesses within the industry. A fun perk of visiting Shatto Milk Company was tasting all their flavored milks such as root beer, caramel corn, cookies and cream, and chocolate mocha! Overall it was a very rewarding trip and I would love to attend again next year.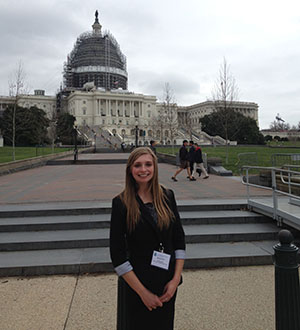 Over spring break this year, I was selected to travel to Washington D.C. to participate in National Ag Day and the AFA Policy Institute. On National Ag Day on March 15th, I was able to arrange meetings with various congressmen and senators from Wisconsin in order to thank them for their involvement in the agricultural industry and to discuss current agricultural issues. It was extremely eye-opening to see how members of congress were still willing to sit down and talk about what we think is important in Wisconsin agriculture and how their support can help promote current issues.
After the congressional visits, the AFA Policy Institute began with a visit to the National Academy of Science and speakers from the USAID, Food and Drug Administration, Foreign Ag Service and more. Personally, my favorite part of the Policy Institute was the Institute Dinner because students and industry professionals were given the opportunity to network during a social hour and then enjoy a three-course meal together. This is where I met Gary Matteson, Vice President of Young, Beginning, Small Farmer Programs and Outreach for the Farm Credit System. Since my internship at AgStar Financial Services this past summer was focused on their Young, Beginning, Small Farmer and Rancher program, I was excited to talk with him about the program and how it had evolved over the years. The dinner was one more example of how connected the agricultural industry really is across the U.S. I have no doubt that my participation in the Washington D.C. Policy Institute as well as my experiences in other AFA activities will largely benefit my career after graduating from UW-River Falls.