Greetings!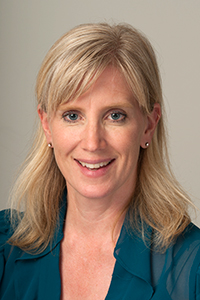 Welcome and thank you for visiting the Agricultural Economics Department where we have a strong tradition of rigorous, dedicated teaching that extends back decades. The following are a few of our faculty accomplishments:
Four have been honored as UWRF distinguished teachers.
Two have been selected as the academic adviser of the year.
One was the recipient of the first Wurtz Teaching Excellence award, which recognizes innovation in the classroom.
One was a Regent's Teaching Professor, the highest award for teaching in the University of Wisconsin System.
When you combine great teaching with talented students, the results are impressive. Each year the campus selects a distinguished alumnus. Since 2003, four of these individuals have been graduates of our program and three have been Chancellor's Award recipients. If you are a student considering a degree in agricultural business, agricultural studies, or agricultural marketing communications at UW-River Falls, I can assure you that you will get a great education with a unique opportunity to stand out amongst your peers.

Our curriculum offers hands on experience and our faculty are very helpful in connecting students with internship and employment opportunities. With hard work and initiative, you will become a productive and highly valued employee upon graduation.
If you have any questions about the department or would like a tour, please feel free to contact me or our departmental office. We look forward to assisting you and we wish you well in your educational endeavors.
Regards,
Dr. Brenda Boetel
101 Agricultural Science
715-425-3176
brenda.boetel@uwrf.edu