A Philosophy panel discussion -
Thursday, Nov. 2, 2017

Religions of South Korea - Buddhism and Christianity
3:30 p.m. reception
4 p.m. discussion and Q/A
Kinnickinnic River Theater, 320 University Center, UWRF
Topic introduction
Dr. Sooh-Rhee Ryu, Assistant Professor of Political Science, UWRF
Panelists
Rev. Chris Myers, Pastor, First Congregational Church, River Falls
Dr. Imtiaz Moosa, Professor of Philosophy, UWRF
Ms. Youngsoo Margolis, Director of Korean Partnerships, UWRF
Free & open to all
Monday, Nov. 7, 2016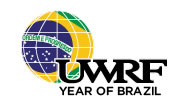 The Amazon: Wilderness, Technology and Society











3 p.m. Reception
3:30 p.m. Discussion

The panel & format - Each will each give a 15-minute presentation with discussion to follow.
To be discussed

Spectacular, richly diverse, wild and vast, is the Amazon in Brazil! 
What are the key geographical features of this amazing landscape? 
How much of it are we losing, and how much is still left intact?
Is Brazil morally required to leave this majestic landscape in a wild and natural state?
What are the uses of wilderness?

What would our future on earth be like without vast wilderness areas?  
Can we blame technology for the unparalleled degradation of our natural environment?

---

Wednesday, Oct. 22, 2014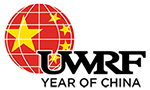 Confucius' Ethics and Modern Perspectives

4 p.m. reception
4:30 p.m. discussion

Panel discussion featuring: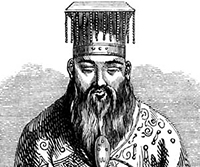 Moderated by Dr. Zhiguo Yang, Professor of History and Department Chair, UWRF
Free & open to all
Discussion photos
Reception photos
---


Thursday, Oct. 17, 2013
Three German Intellectuals Linked to the Nazi Movement
Friedrich Nietzsche
Martin Heidegger
Ingeborg Bachmann
5 p.m., Kinnickinnic River Theater
University Center Rm. 320, University of Wisconsin-River Falls
Free & open to the public
Discussion contributors (see below for topic-related notes from contributors)
Dr. Imtiaz Moosa, Professor of Philosophy, UWRF
Dr. Matthew Meyer, Instructor of Philosophy, UWRF
Dr. Erin Trapp, Lecturer, Department of English, UWRF

Moderator—Dr. Wes Chapin, Provost and Vice Chancellor for Academic Affairs, UWRF
More about the discussion
About UWRF's 2013-14 "Year of Germany" celebration