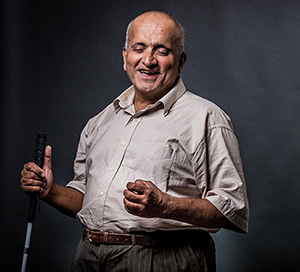 Professor Moosa passed away suddenly in December of 2020. He served at UWRF for 31 years and is greatly missed.
Learn more about this amazing and vibrant man at Remembering Imtiaz Moosa.
A fund has been established to honor Philosophy Professor Dr. Imtiaz Moosa who taught at UWRF from 1989 until his unexpected passing in December of 2020. In tribute to the long-time Philosophy professor, the fund will provide financial resources for an annual contemporary philosophy and ethics symposium. You may support the Dr. Imtiaz Moosa Philosophy and Ethics Symposium Series by contributing online or by mailed check.
To give to this fund, click here. To learn more about the symposium click here.