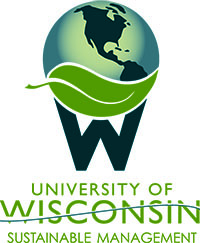 Visit the web page for more information.
Contacts
Academic Adviser and Director: Eric Sanden
Email
Program Manager: Angela Whitaker
Email
715-425-3261
At UW-River Falls, the Sustainable Management major is housed in the College of Agriculture, Food and Environmental Sciences.
Program Description
The Bachelor of Science in Sustainable Management is a collaborative effort of UW-Extension and four University of Wisconsin campuses - UW-Parkside, UW-River Falls, and UW-Superior - that provides the knowledge and skills students need to create profitable businesses, vibrant communities, and a healthy environment for Wisconsin, the United States, and the world.