Announcements
Zika Virus
Over the past year, Zika virus has become widespread in many Latin American and Caribbean countries. The spread of the virus has caused concern because of a possible linkage to a rare birth defect, microcephaly.  For more information about Zika, go to the CDC Zika Virus web page.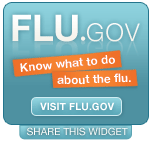 Information about the 2015-2016 influenza season and vaccination.   Influenza vaccines are covered by Student Health Services at Vibrant Health Family Clinic in River Falls for current students.  Call the Clinic at 715-425-6701.

Free nicotine replacement therapy (gum, patches, lozenges) are available for UWRF students through Student Health Services as part of an American Lung Association grant (as supplies last).  Students can access the free nicotine replacement therapy supplies as part of the Student Health Services agreements with Vibrant Health Family Clinic in River Falls (715-425-6701) and Pierce County Reproductive Health Services (715-425-8003).