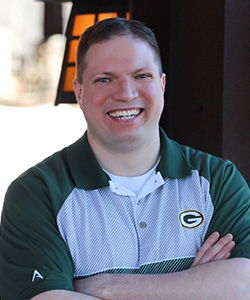 Degree/major/minor: Bachelor of Science in Sociology
Employment: As of May 2021, I have full-time employment as a chiropractor in the Madison, WI area at "The Joint Chiropractic".
UWRF's role in your career preparation: I graduated from UWRF in 2008 with a sociology bachelors (BS), a doctor of chiropractic (DC) from National University of Health Sciences in 2013, and a MA (masters of arts) in sociology from Sam Houston State University in 2018.
I would like to send a "shout-out" to UWRF's sociology faculty for teaching me sociology, challenging me with complex material, and providing me skills that helped with both my DC and MA degrees. In short, thanks.
Advice to students: A great academic advisor, which I had, tremendously helped me with my classes.