UWRF Jazz Series Events, 2019-2020
All RADD Jazz Series events are FREE Admission and OPEN to EVERYONE!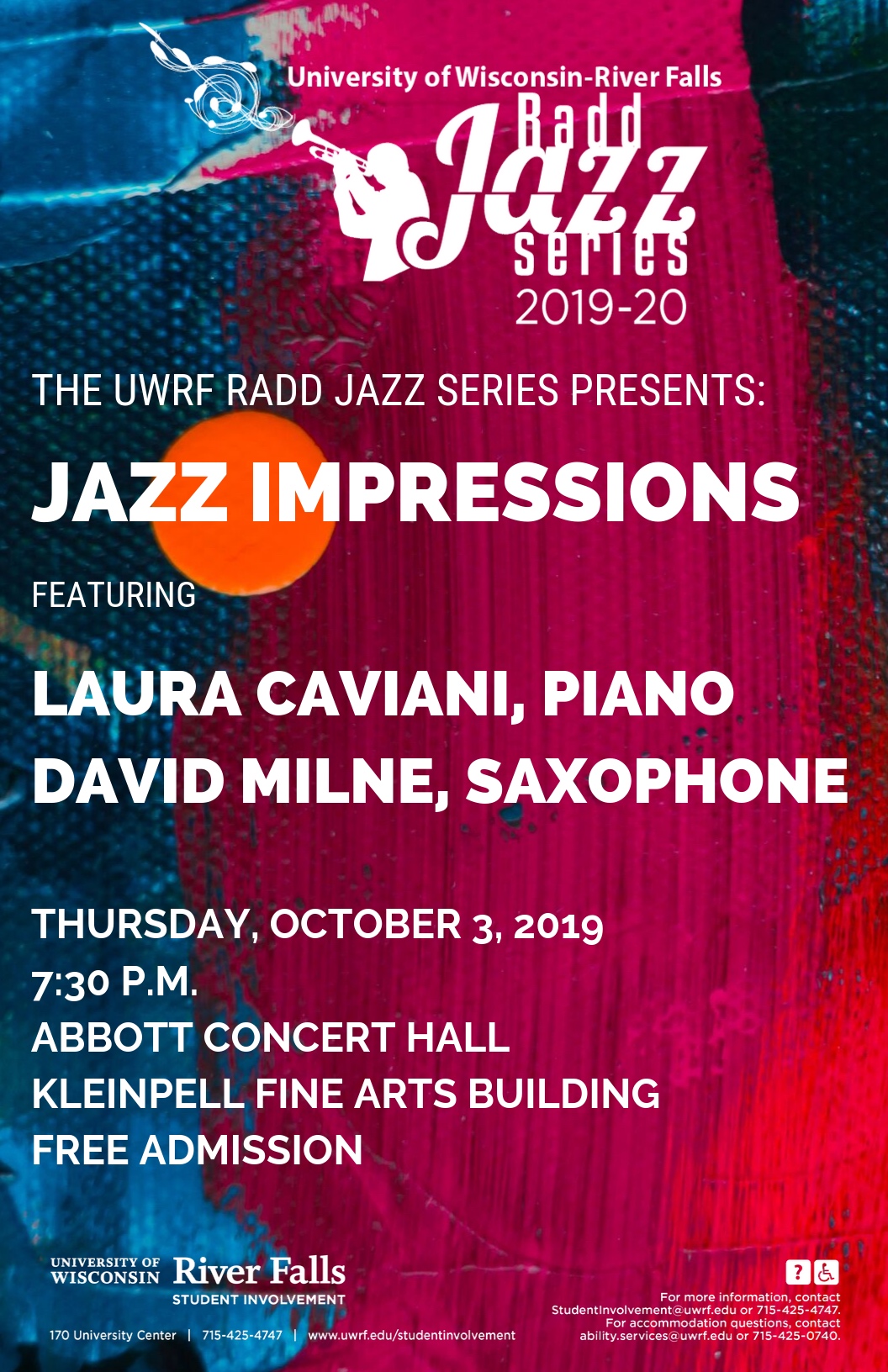 The UWRF RADD Jazz Series Presents:
"Jazz Impressions"
Laura Caviani, piano
David Milne, saxophone
Thursday, October 3, 2019 at 7:30 PM
Abbott Concert Hall
Kleinpell Fine Arts Building
Free Admission
"Jazz Impressions" features pianist Laura Caviani and saxophonist David Milne, performing jazz interpretations and improvisations based on works by French "Impressionist" composers, including Claude Debussy, Gabriel Faure, Maurice Ravel, Eric Satie, and more.  The program will also feature original compositions by Laura Caviani and David Milne.  Join us for the opening concert of the UWRF 2019-2020 RADD Jazz Series!