Apr. 3 - 4, 2019
 
Environmental historian
Dr. William Cronon
Frederick Jackson Turner and Vilas Research Professor of History, Geography, and Environmental Studies, University of Wisconsin-Madison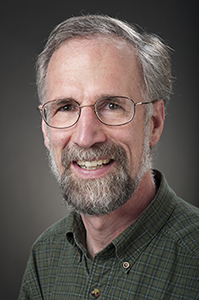 Ph.D. 1990 Yale University
D.Phil. 1981 Oxford University
Field specialties
Environmental history
Landscape history
Historical geography of North America
Recent Works by Cronon
About Cronon
---
Wednesday, Apr. 3

"A City-Country Journey: Local Landscapes as Pathways to History"
 
Cronon will take listeners on a driving tour from the Wisconsin State Capitol in downtown Madison out into the rural landscapes of southwestern Wisconsin to show the ways in which we can learn to see environmental changes that are all around us but that we often fail to notice. Read full description here.
4 p.m. reception
4:30-6 p.m. lecture
Free and open to all
Kinnickinnic River Theater, 320 University Center, UWRF
Building information
Directions and driving
---
Thursday, Apr. 4

"The Portage: Reflections on Nature, History, and Storytelling in the Making of an American Place"
 
In a lecture based on the opening chapter of the book he is writing on the history of Portage, Wisconsin, environmental historian William Cronon meditates on the role of memory and storytelling in the complicated ways human beings construct their individual and collective sense of place. Read full description here.
6 p.m. reception
6:30-8 p.m. presentation
Free and open to all
River Falls Public Library (lower level)
140 Union St., River Falls, WI
Directions