The corpse flower fully bloomed the evening of Monday, August 19. To view the time-lapse video of the event, click on the video image below. Also click here to view more photos.

The corpse flower at UWRF bloomed August 19, 2013, less than 3 years since its first opening in October 2010.

Update, Monday August 19: The last sheath of the flower wilted on Sunday, August 18. A dark maroon color is developing on the spadix. The height of the flower is around 48 inches and has slowed its growth.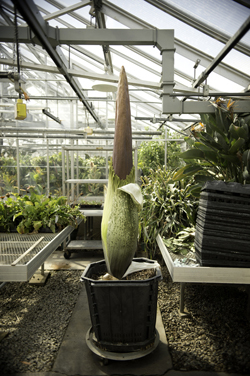 Update: August 17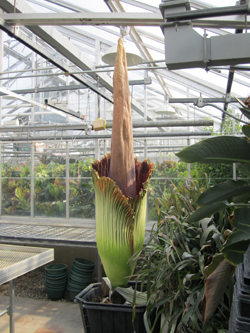 Update: August 19, 4:30 p.m.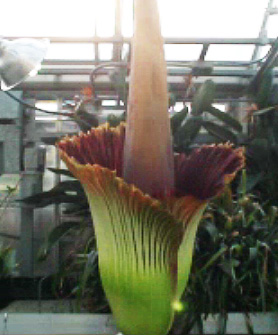 Update: August 19, 6:00 p.m. (From video screen capture)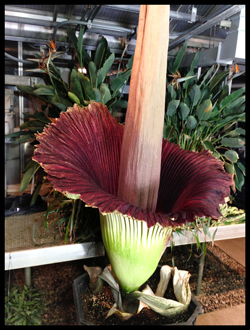 Update: August 19, around 8-9 p.m.