Improving self-determination of individuals with intellectual and developmental disabilities in Wisconsin
Online Conference
May 14 (Fri.), 1:00 p.m. - 3:00 p.m.
May 15 (Sat.), 10:00 a.m. - 12:00 p.m.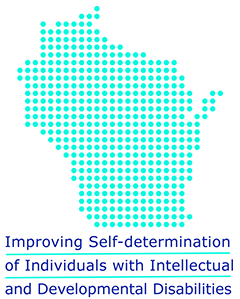 The current project is funded by Tommy G. Thompson Center on Public Leadership. Please email any questions to satomi.shinde@uwrf.edu.
Attendee's Registration
This is an exciting opportunity to learn about the current knowledge of self-determination, the current project on improving self-determination of youths with intellectual and developmental disabilities, and efforts from local organizations and programs helping people with disabilities increase independence, and more.
The keynote speakers of the conference are Brian Abery, Ph.D. and Renata Ticha, Ph.D. from the University of Minnesota, Institute on Community Integration (ICI).
The registration is FREE. Look forward to virtually seeing many of you attending this conference!